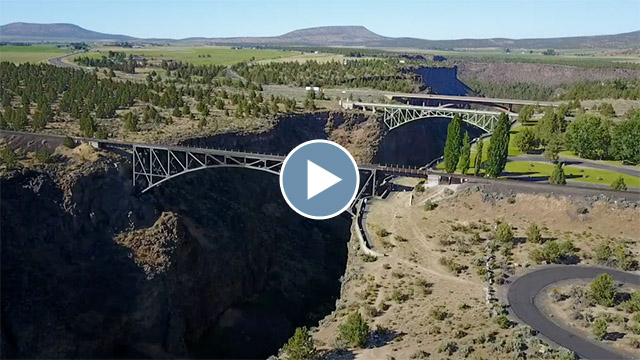 Heading south from Mt. Hood in late June, we stopped off at the Crooked River gorge in the Peter Skene Ogden State Park between Madras and Redmond.  We were a bit bewildered by how many people were gathering and setting up lawn chairs as if waiting for a big event.  Unfortunately, we made the mistake of asking. ;-)  Turns out they were all there awaiting the passing of an historic steam train engine (Southern Pacific 4449) to cross the bridge.  It was due within the hour so we relocated the Traveling Cat Adventure Vehicle and decided to wait.  After a couple of hours though, it became clear from news being relayed around that there had been delays and it was still an hour or so out.  So we bailed.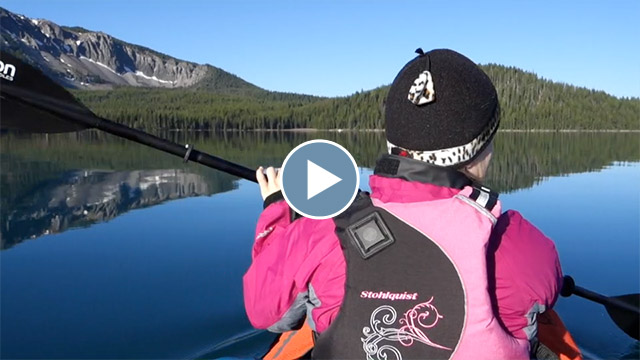 Our destination was actually the Newberry National Volcanic Monument and this proved to be a nice place to spend a few days.  We camped the first and last night on some forest roads and one night at one of the campgrounds in the caldera alongside Pauline Lake.  We had a crazy red sky sunset one night, enjoyed some early morning kayaking on the completely still water and a nice trail ride up to near the caldera rim on our mountain bikes.  We hiked the mile-long Lava River Cave lava tube and checked out the lava tree casts.  There's actually plenty of other trails and caves to visit too but we had to move on.
Click through for the full gallery of pictures.