After dropping off Darlene at the Portland airport, Pan and Hera and I headed east for a week, to follow the path of the upcoming total eclipse and find a nice possible campsite.  We checked out the countryside from Madras to Unity and in the process discovered the gorgeous, extensive and richly varied landscape of the John Day River basin.  Along the way, I visited portions of the John Day Fossil Beds National Monument, including the Painted Hills area and the Thomas Condon Paleontology Center.  I certainly was not aware that central Oregon had such an important mammal fossil record.
I decided not to try to capture the constantly changing landscape in pictures as I would've been trying to pull off the highway every few miles.  So this gallery consists only of pictures and video from the places I stopped overnight, or where I went hiking or biking.  One frustrating aspect of this area though is how much of the John Day River basin is private land and not accessible to the public – no trespassing signs everywhere, even on county roads that lead to public lands.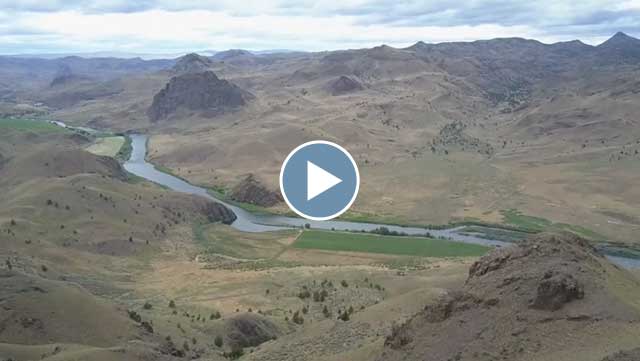 Click through for the full gallery.