When we set out on our mid-May, nine-day adventure in the Traveling Cat Adventure Vehicle, we headed for the Eastern Sierra because a very cold storm front was dominating everything more northerly.  Well, with just a few days left, we saw the storms and cold weather were now reaching Bishop so we decided to turn south and escape the storms by heading to Death Valley National Park.  With 95+F degree temperatures, we certainly escaped the cold front.
Coming into the park late, we struggled to find some dispersed camping the first night and ended up settling for a space at the Stovepipe Wells "campground" (aka, a parking space).  Over the next two days we got to explore some fantastic slot canyons up Sidewinder Canyon, checked out the Artists Palette Drive, hiked up Golden Canyon, camped out in Greenwater Valley, and drove the Traveling Cat Adventure Vehicle all the way to (and through) Titus Canyon.
Oh good grief that was terrifying: driving the 24-mile Titus Canyon Road in a 25 ft. Sprinter-based RV.  I've driven that dirt road decades ago in a compact 4WD and it was fun and uneventful, but I couldn't remember what the entire road was like.  Mind you, we checked with the ranger beforehand for advice on appropriate roads but there clearly must have been some misunderstanding.  As it turns out, it starts out merely annoying with miles of washboard dirt road and the finale in Titus Canyon itself is easy and gorgeous but in the middle you have miles of narrow, very steep and twisty unpaved road with sheer drops on one side or another in a tall, heavy, long-wheelbased RV that teeters side to side over every little uneven track no matter how slowly you try to creep forward and the gravel gives way and the vehicle slips forward under the 10,000 lbs of weight when you try to stop your forward momentum.  And Titus Canyon Road is technically a one-way route!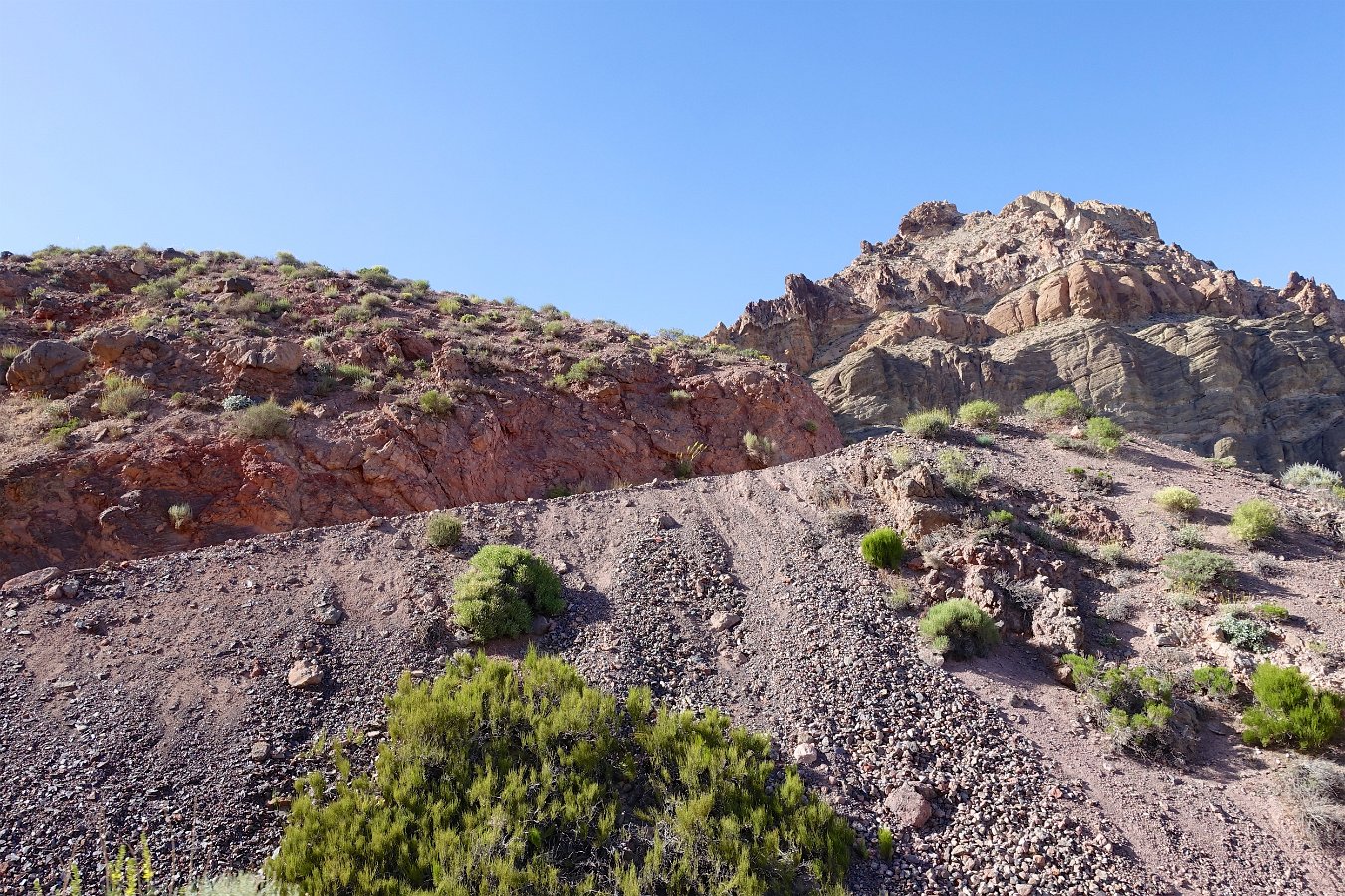 At a couple of points, we had to stop to fill in some large potholes with rocks to keep the vehicle from tilting any more dramatically.  I regret not taking any pictures or video while in the truly scary stretches but at the time all I wanted is to just get through it without falling over or slipping over the side.  I'll never do a road like that again in such a vehicle!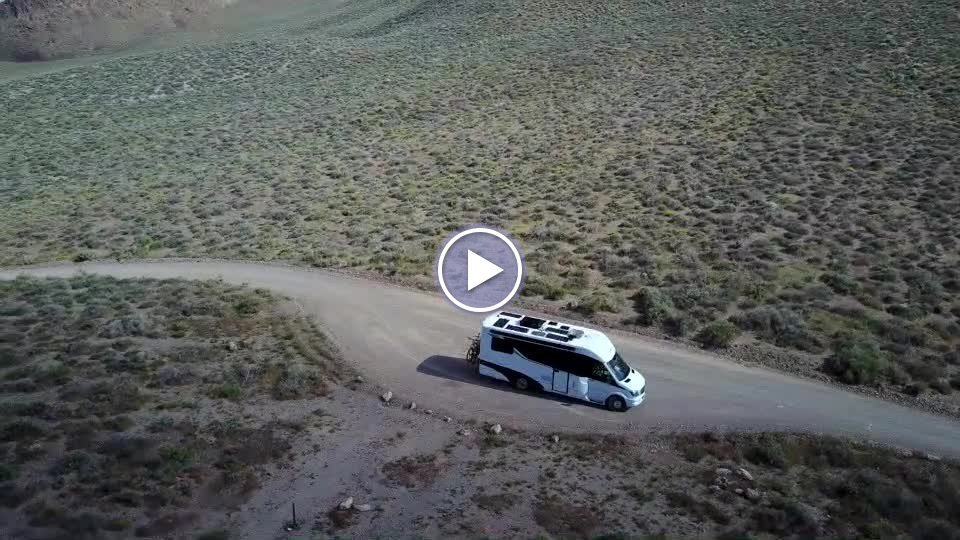 We survived though and Titus Canyon itself was marvelous.  In hindsight, it would've been more pleasant to park at the exit of the canyon and ride our bikes in (which is allowed).  A mighty dust storm punctuated our evening departure but we found a place to stop and sleep off a dirt road outside the park.
Click through for the full gallery of photos and videos: