I made a number of additional miscellaneous stops on my October road trip with Pan and Hera in the Traveling Cat Adventure Vehicle, including along a section of historic Route 66 in the Mojave Desert, on the road in northern Arizona and southern Utah, mountain biking outside of Zion National Park, and taking the tour of Hoover Dam.  This was over the course of two weeks (October 4th-19th, 2017).
Click through for the full gallery:
Here are the other separate galleries for this trip:
And here's a video montage of my drone flights over the trip, including my last flight where I lost control, crashed and was forced to leave it behind: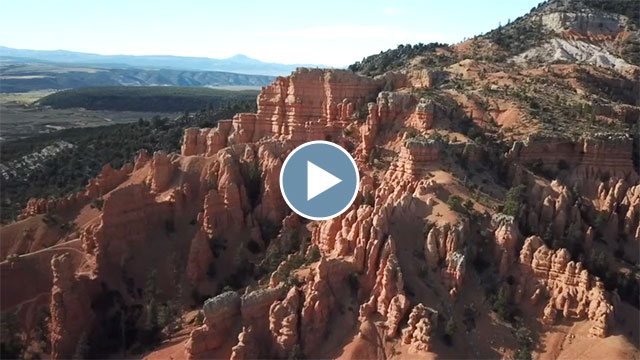 What happens when the Mavic Pro doesn't have GPS lock and you're too high for the down-facing optical sensors to work is that the Mavic becomes unable to hold its position and it starts drifting all over the place.  I was trying to compensate and keep it away from the walls but I was not at all successful.  It almost crashed into one wall but halted itself when it's forward-facing sensors detected the wall.  As it started drifting towards the opposite wall, I had just decided to try to get it up and out of the shadow of the canyon entirely to hopefully gain GPS lock and regain control but it was too late – and this time it wasn't facing the wall and didn't detect it.  It crashed and fell to a point immediately below me.  While it was only like 35 feet down, it was a sheer drop with only a couple of narrow soft ledges.  Without rope and climbing gear, I would have been risking my neck to try to retrieve it.  Yeah, very sad to have to leave it behind, though it looked pretty busted up anyway.