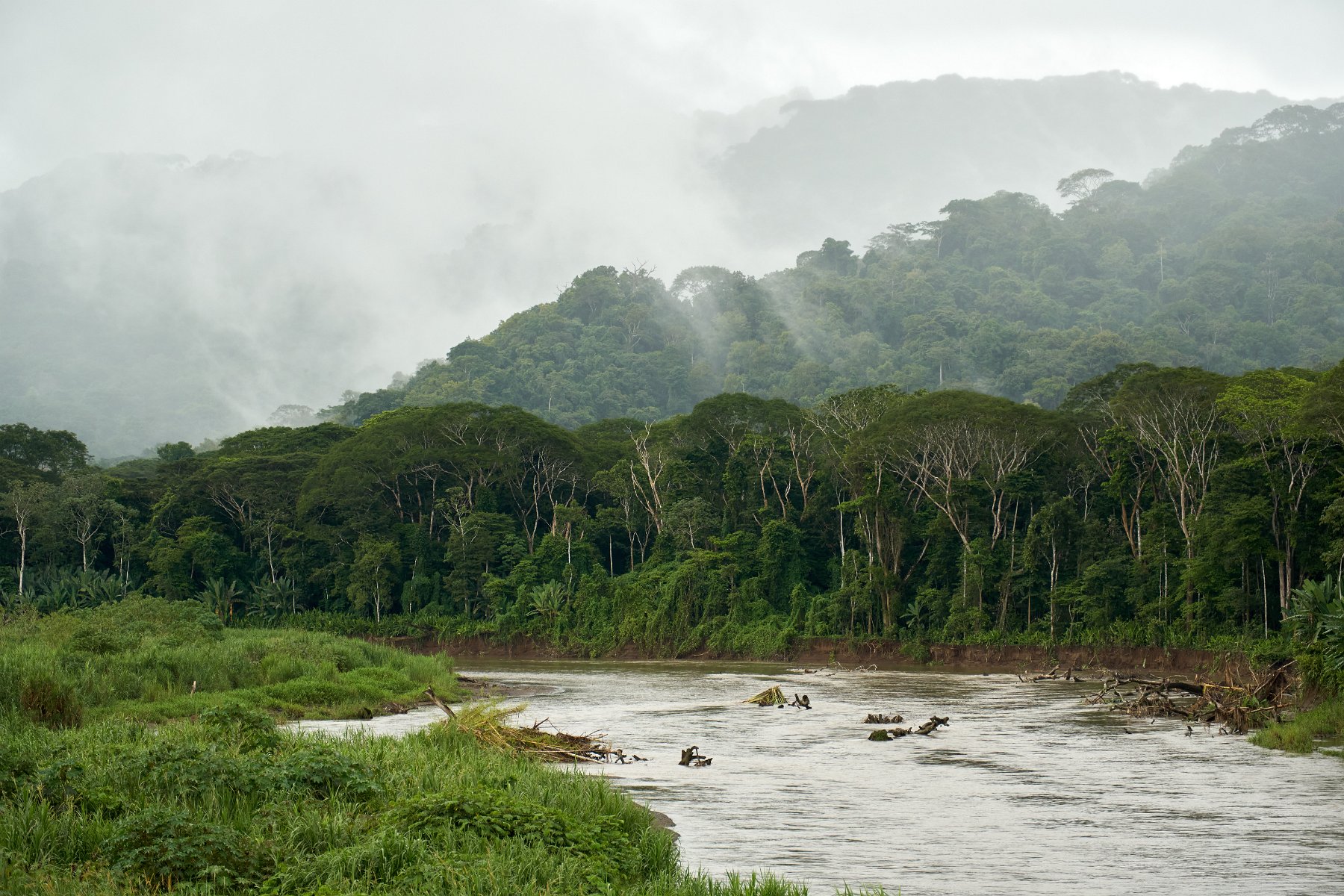 Darlene and I were able to extend our stay in Costa Rica following Nacho and Adriana's "not-a-wedding" and we both got to enjoy some new areas of the country – this time during their very wet and rainy "green season". (All of our arrangements were made through Costa Rica Rios.)
We started off with a few days in and around the very popular and very busy Manuel Antonio National Park to see the wildlife – three-toed sloths, white-face monkeys, caiman, basilisks, spiders and snakes (on my!) – and enjoy the beaches.  We stayed at the Gaia Hotel and Nature Preserve.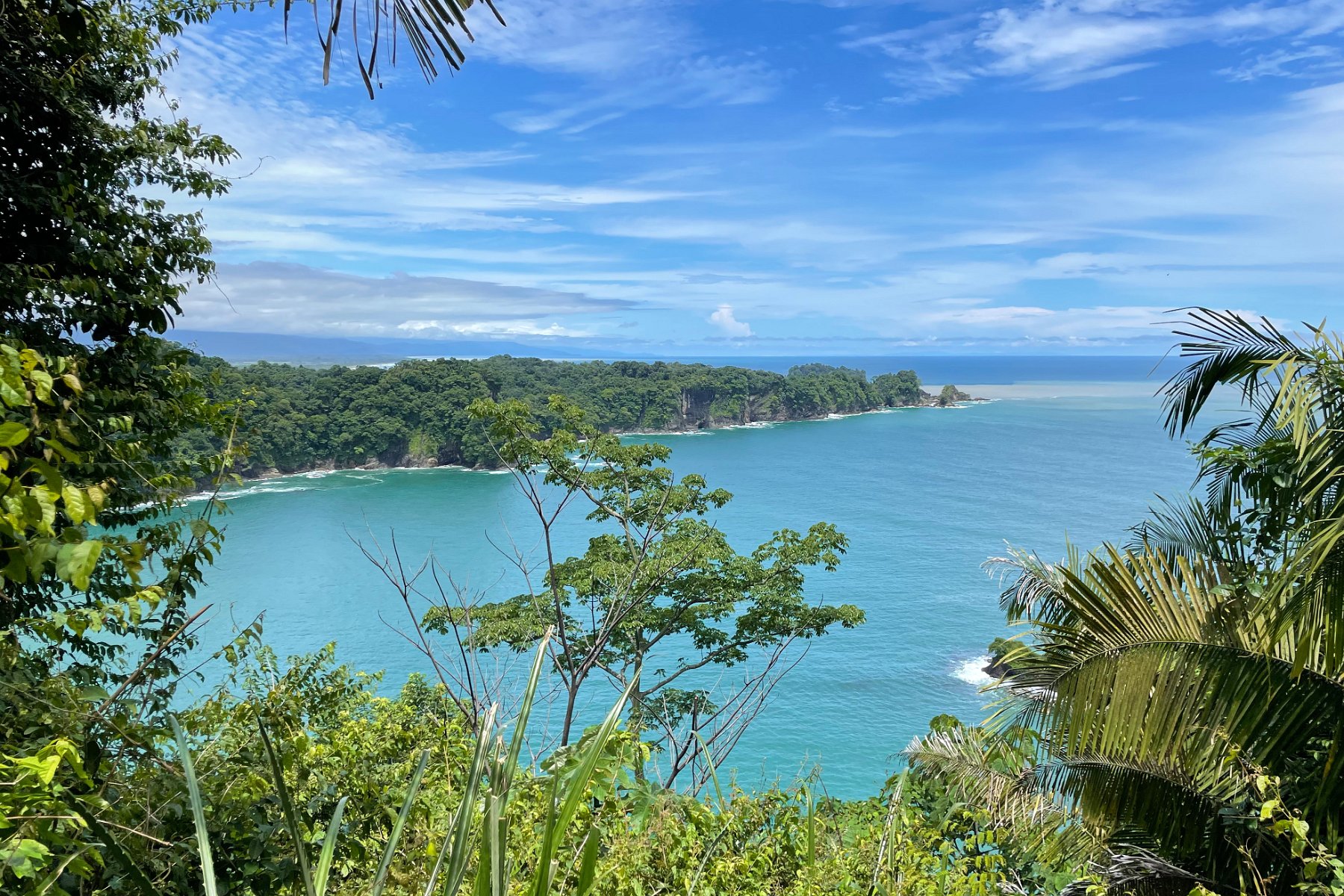 After Manuel Antonio, we were transferred further south and a little bit inland on a rough road to the remote Rafiki Safari Lodge for four nights.  From the lodge we managed to get wet in numerous ways: smashing waves on a raft on the Rio Savegre, walking through a heavy waterfall, careening down a water slide, wading into a roaring whirpool beneath another waterfall, soaking in the lodge's hot tub and of course hiking in the rainforest – in the rain.  We were also treated to our guide Kenneth's extensive knowledge of the jungle and life growing up in the nearby very small and remote villages.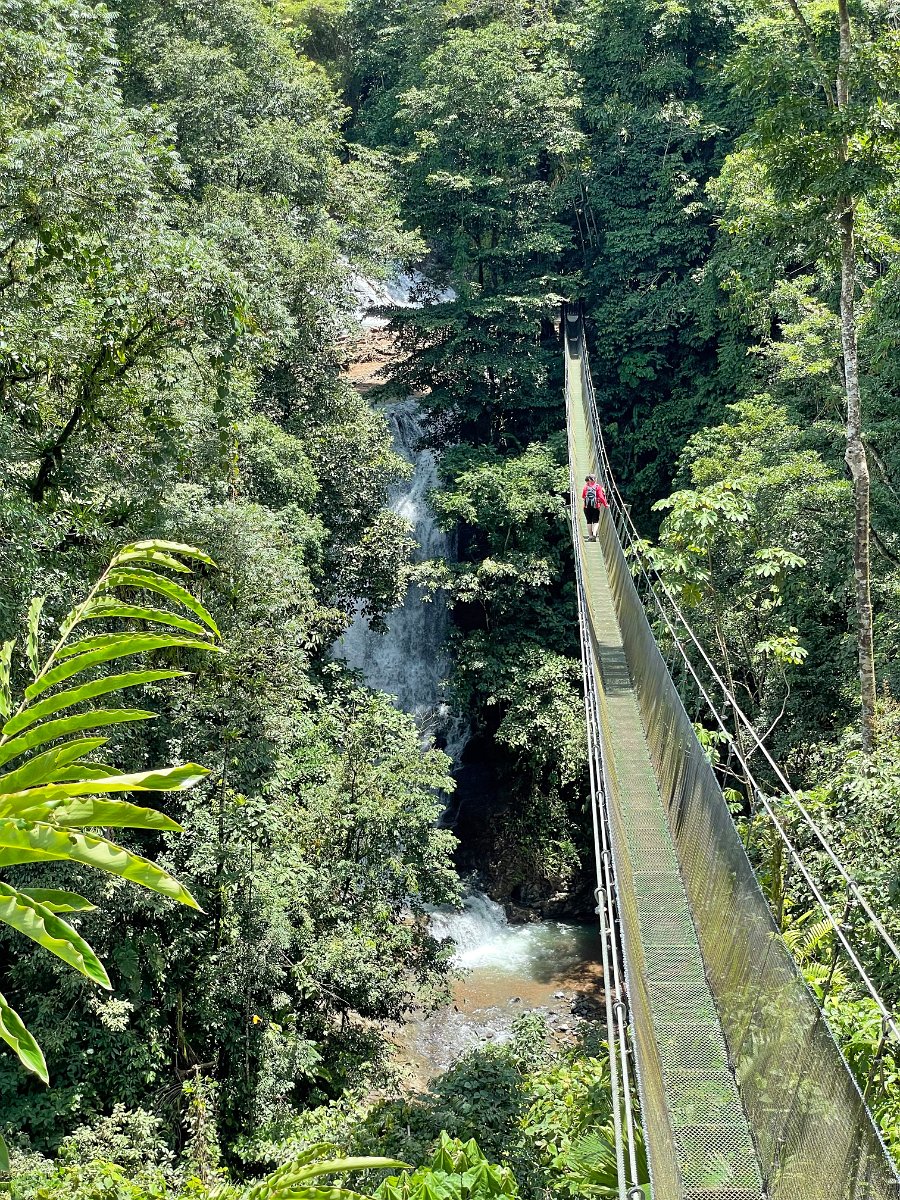 Our next adventure was a steep hike up to and an overnight stay in The Cave, behind the Diamante waterfall near Los Tumbas.  We also explored some additional trails and came upon another even more insane waterfall as well as an unexpectedly long climb/hike to a not-so-nearby swimming hole.  The next morning, Darlene opted to do the optional rappel down between the twin falls near the cave: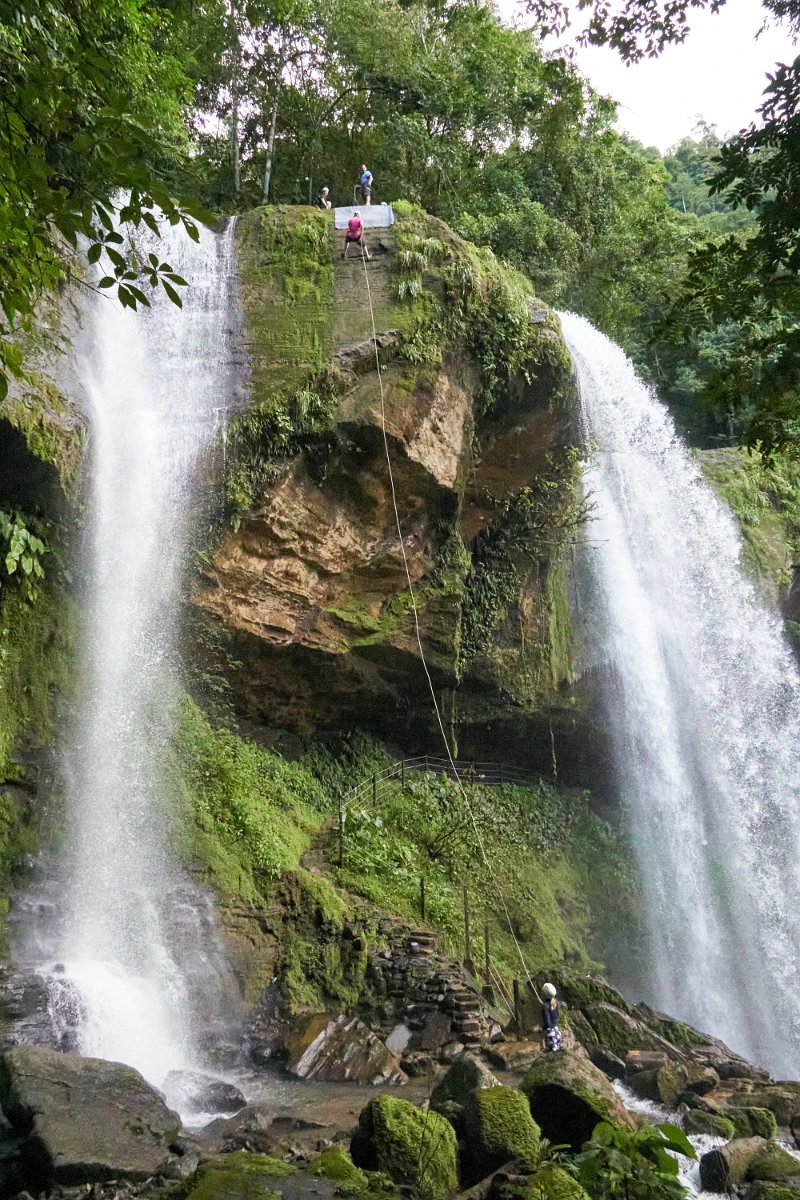 From there we were transported south to Osa Peninsula and had a boat transfer through the mangrove waterways out to Drake Bay and La Paloma Lodge.  Over the following four days, we had a scuba dive trip out to Caño Island, a guided tour with Tico to see lots more wildlife in a bit of Corcovado National Park, a very entertaining and somewhat eventful kayak outing (ask Darlene) in a river channel as the tide came in and a long day's hike along the coast and the edge of the rainforest to see some (ahem) non-existent baby sea turtles. (Again, ask Darlene. ;-)
Click through for the full gallery:
| | |
| --- | --- |
|     | |
See also separate gallery from our rainy day visit (before the wedding) to the Rescate Wildife Rescue Center.