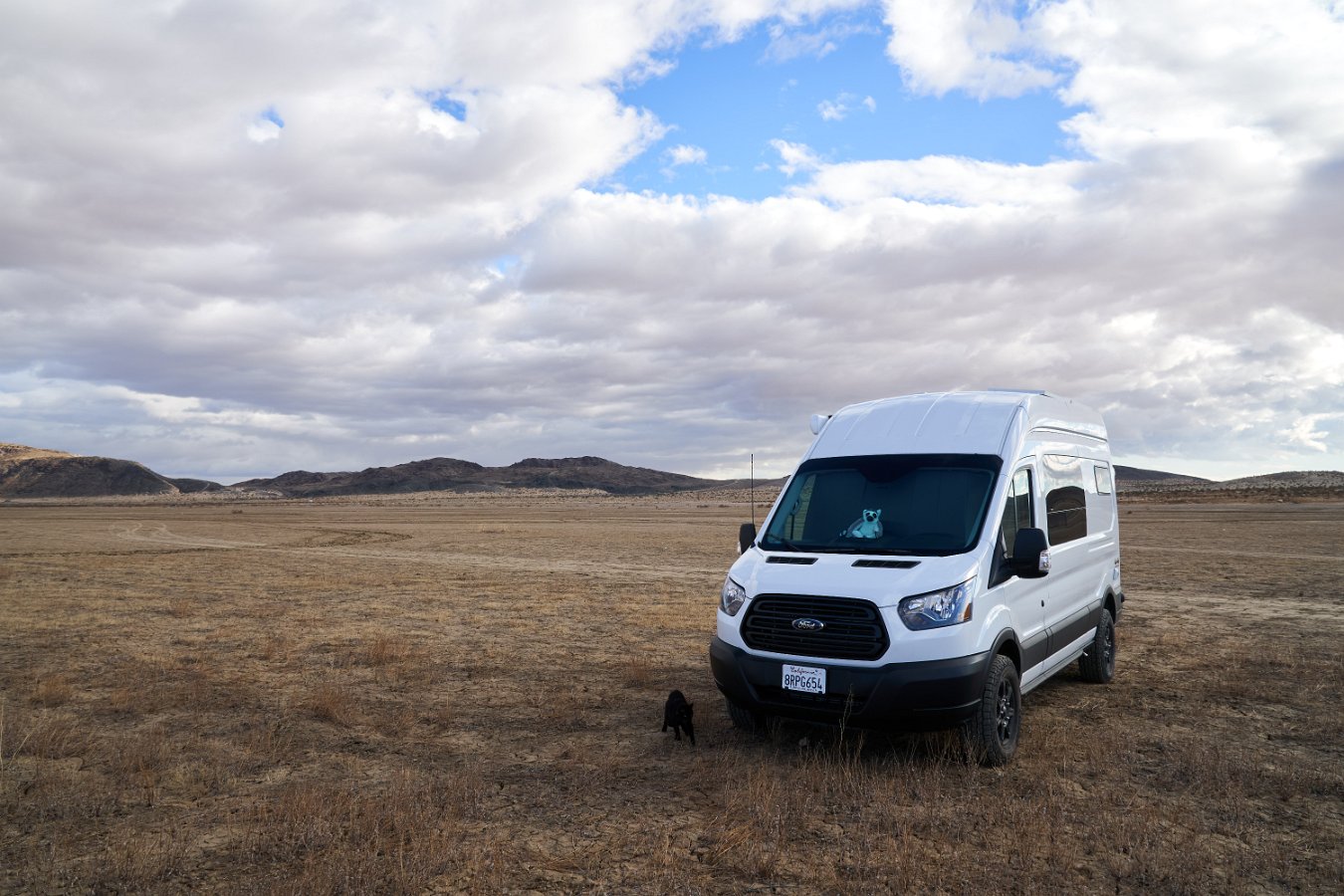 After the long delay in building out the van due to Covid-19 shutdowns, keeping indoors from the widespread smoke and wildfires, dealing with several pet health issues (and emergency), then more Covid lockdowns across the state, we were finally able to take the Traveling Cat Adventure Van (II) out on a week-long maiden voyage.  We headed south to Joshua Tree National Park and the Mojave National Preserve, away from the storms and snow in the mountains.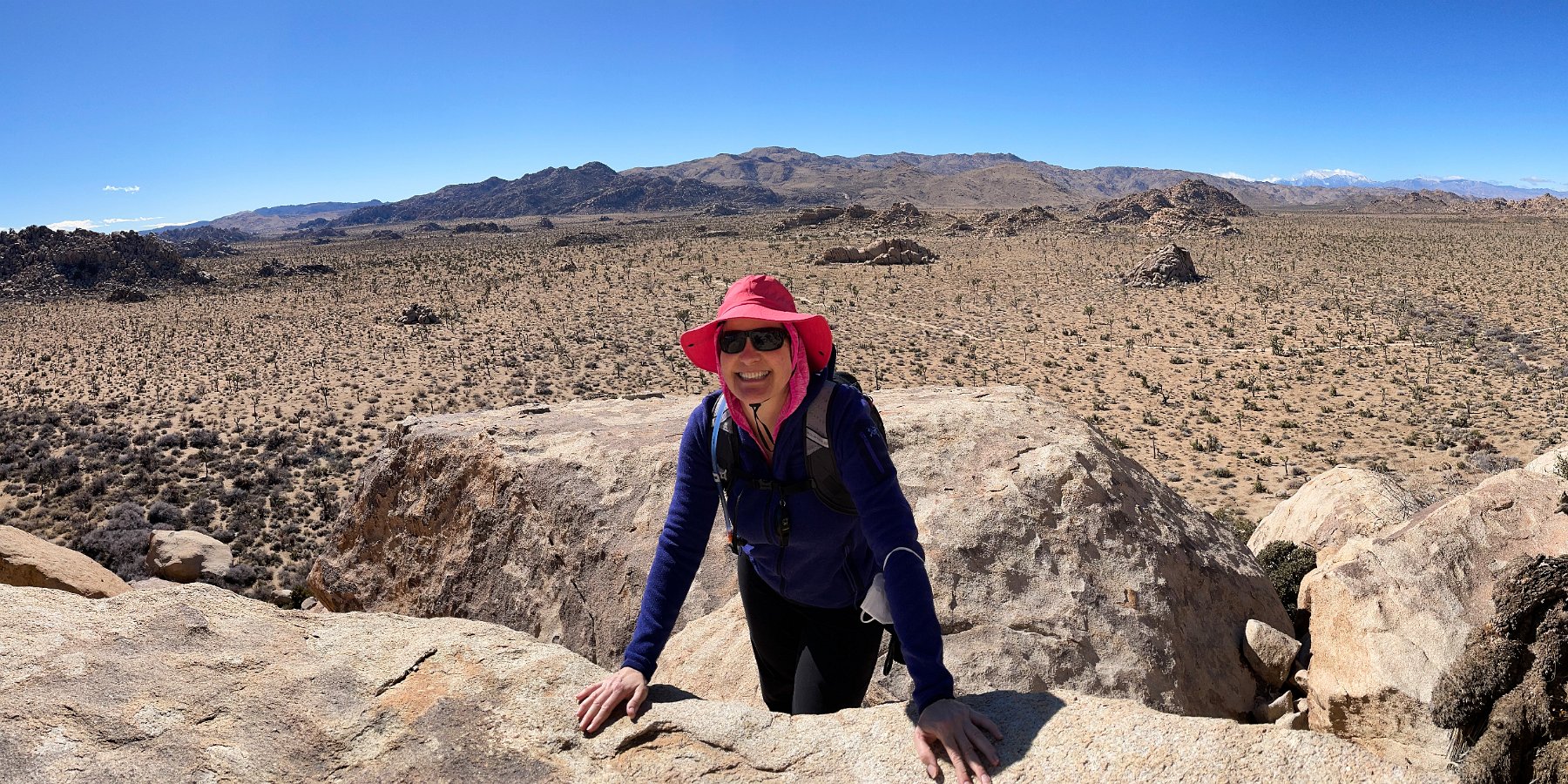 All the campgrounds across the state had been closed until recently and not surprisingly, all the campgrounds were already booked up in Joshua Tree and the first-come, first-serve sites filled by Thursday afternoon when we arrived.  Not a big deal though as there is dispersed camping allowed in the BLM land just north of the park in and around the Coyote Lake dry lake bed.  As the nearest national park to the greater Los Angeles area, Joshua Tree was already fairly busy on Friday but turned crazy busy on Saturday so we moved on to the much quieter and deserted Mojave National Preserve on Sunday.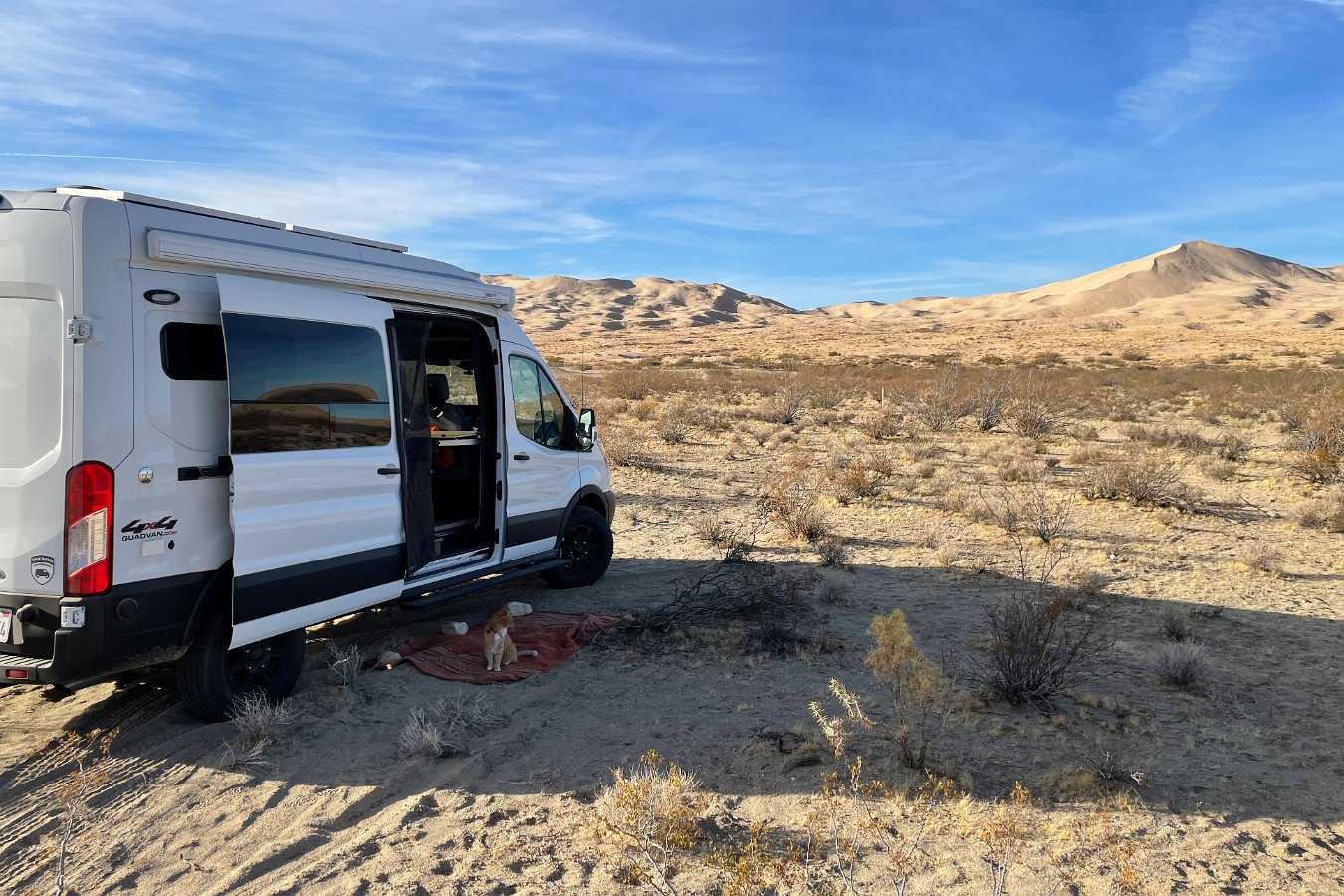 The van proved to be super comfortable and worked well for the two of us and the cats, including having to hunker down multiple nights in the midst of heavy wind storms.  We can easily see spending any amount of time (weeks or months) traveling and living out of the van.  And with the smaller size, it's so nice to be able to easily go and park anywhere, unlike the previous 25-foot Leisure Travel Vans RV.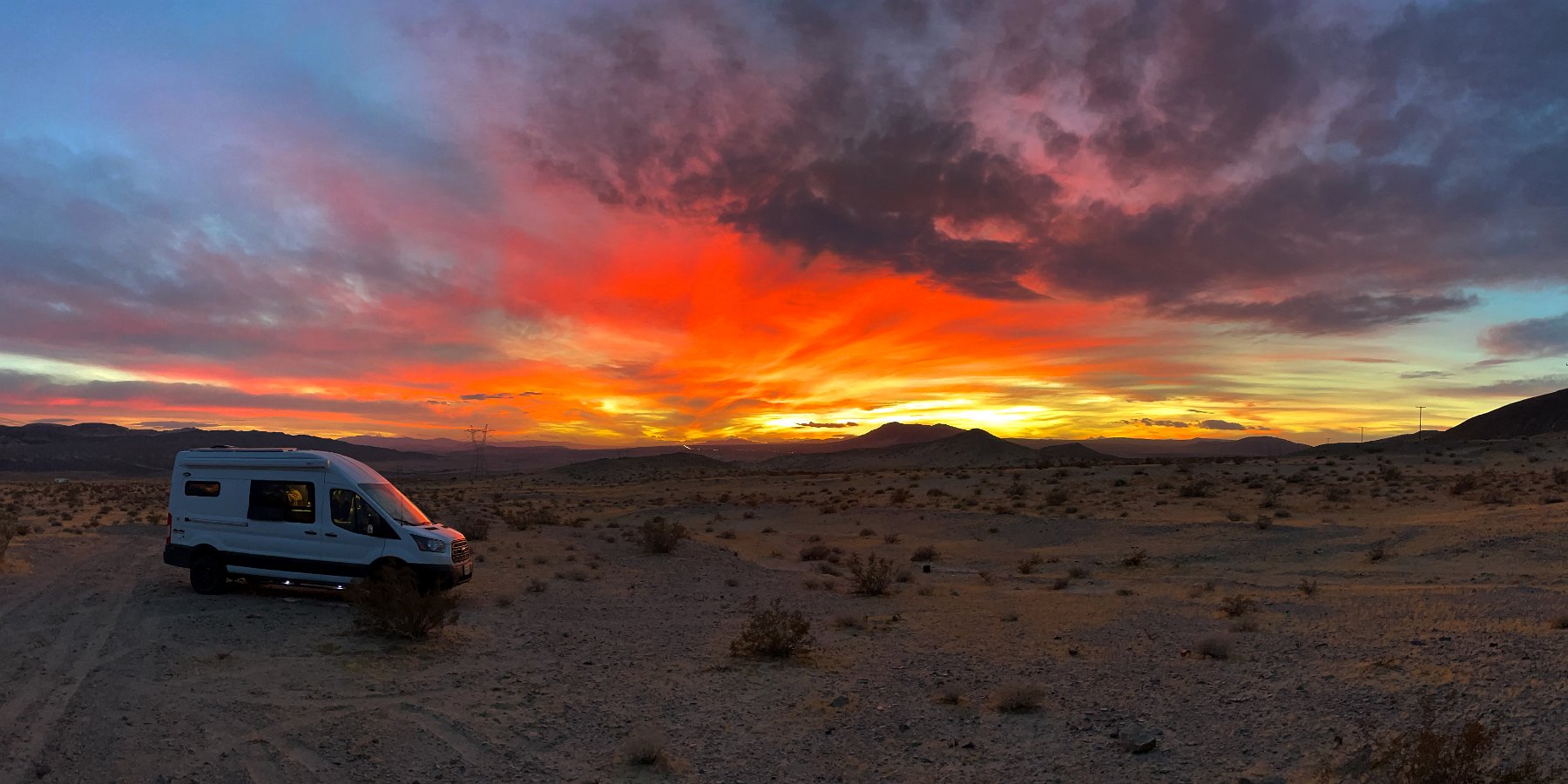 Click through for the full gallery: