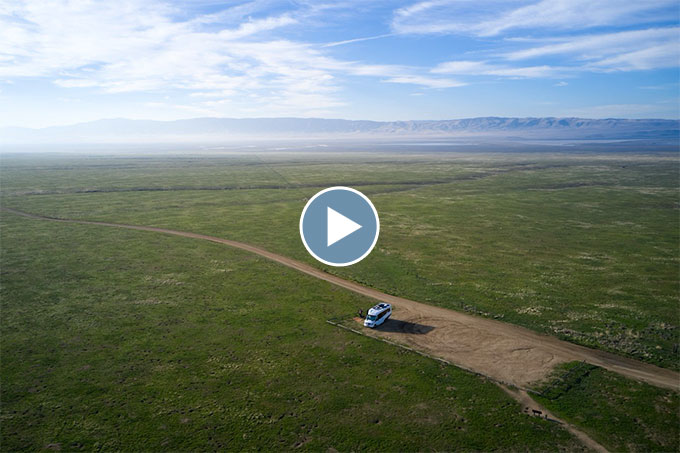 After getting the Traveling Cat Adventure Vehicle back from the repair shop (following my close encounter with a falling tree limb), Darlene and I decided to get in another little road trip.  I found Carrizo Plain National Monument initially as looking like a nice layover point on our planned way to Joshua Tree National Park, but we ended up deciding to spend our four days just there, exploring the hills and valley.
Carrizo Plain is probably most known for many illustrative pictures of the San Andrea fault cutting across many old creek beds and showing how quickly (geologically) the two plates are moving past each other.  It's also home to some once elaborate Native American rock paintings, at "Painted Rock".  Here's some great side-by-side images showing the terrible damage these rock paintings have been subjected to over the last century.
In the spring, the valley and foothills are often covered in a brilliantly varied carpet of wildflowers.  (See this image search for examples.)
Besides these sights, we got in some hiking, drone-flying and general exploring.  I also brought along my newly acquired digital imaging telescope from Unistellar to see what it can do.
Click through for the full gallery: