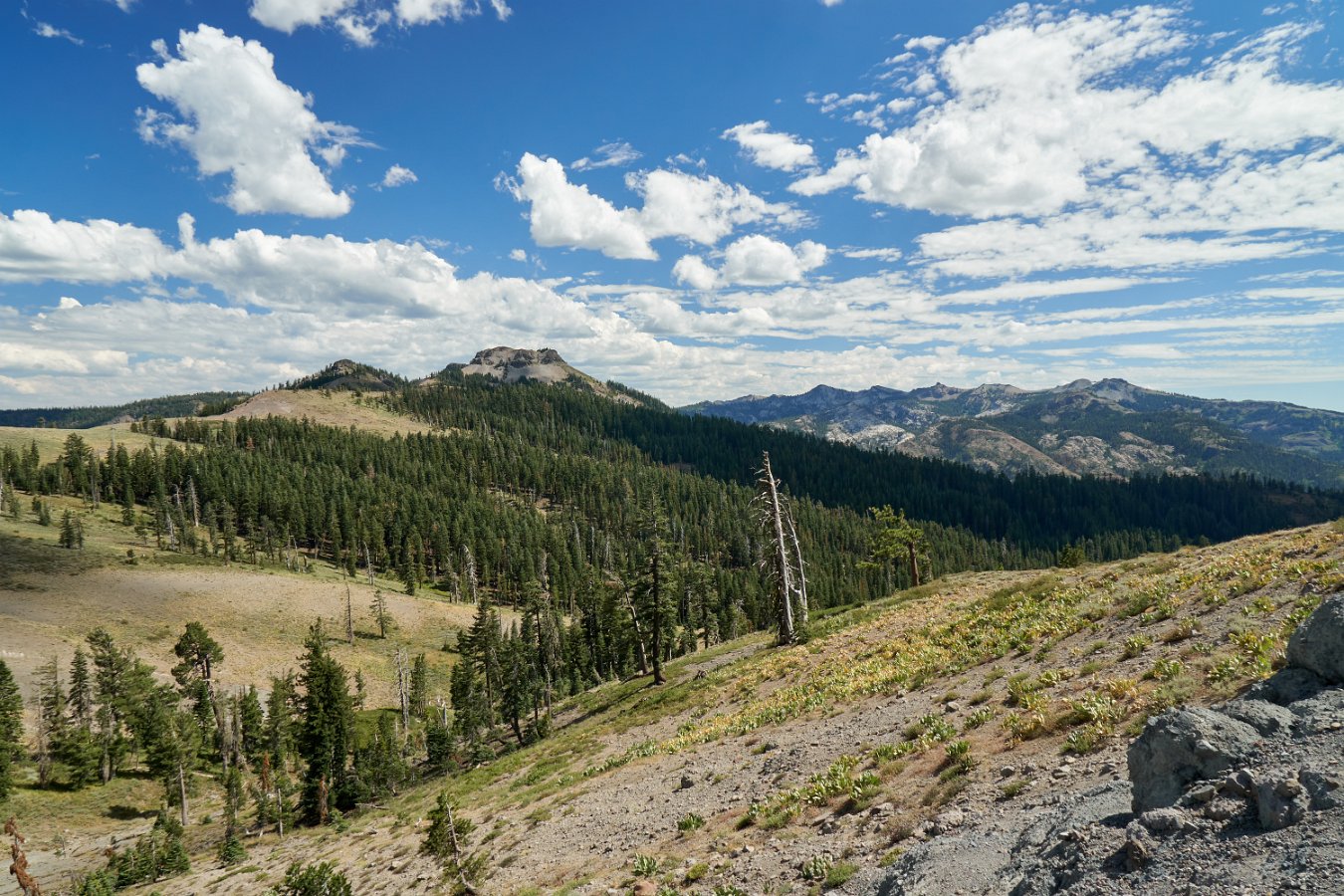 Darlene and I enjoyed a little three-day backpacking excursion along a tiny bit of the Pacific Crest Trail last week.  We started at the Donner Pass trailhead and headed south for 10 miles towards Granite Chief (near Squaw Valley).  Most of this section is walking a ridge line with wide open views in every direction.  It was pretty windy the whole day but that seemed to keep away any threat of afternoon thunderstorms – which would be a bigger concern along this long, very exposed crest.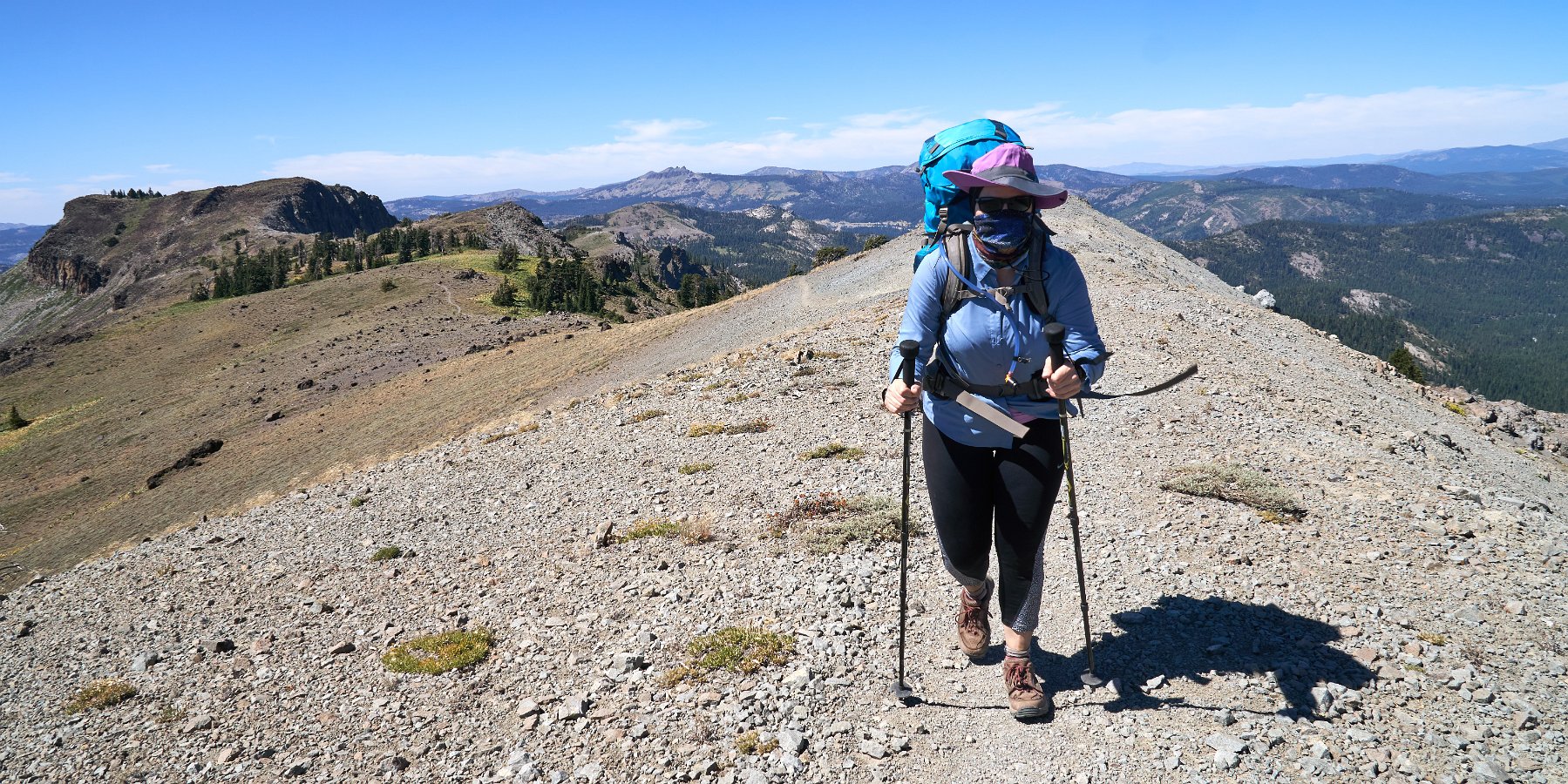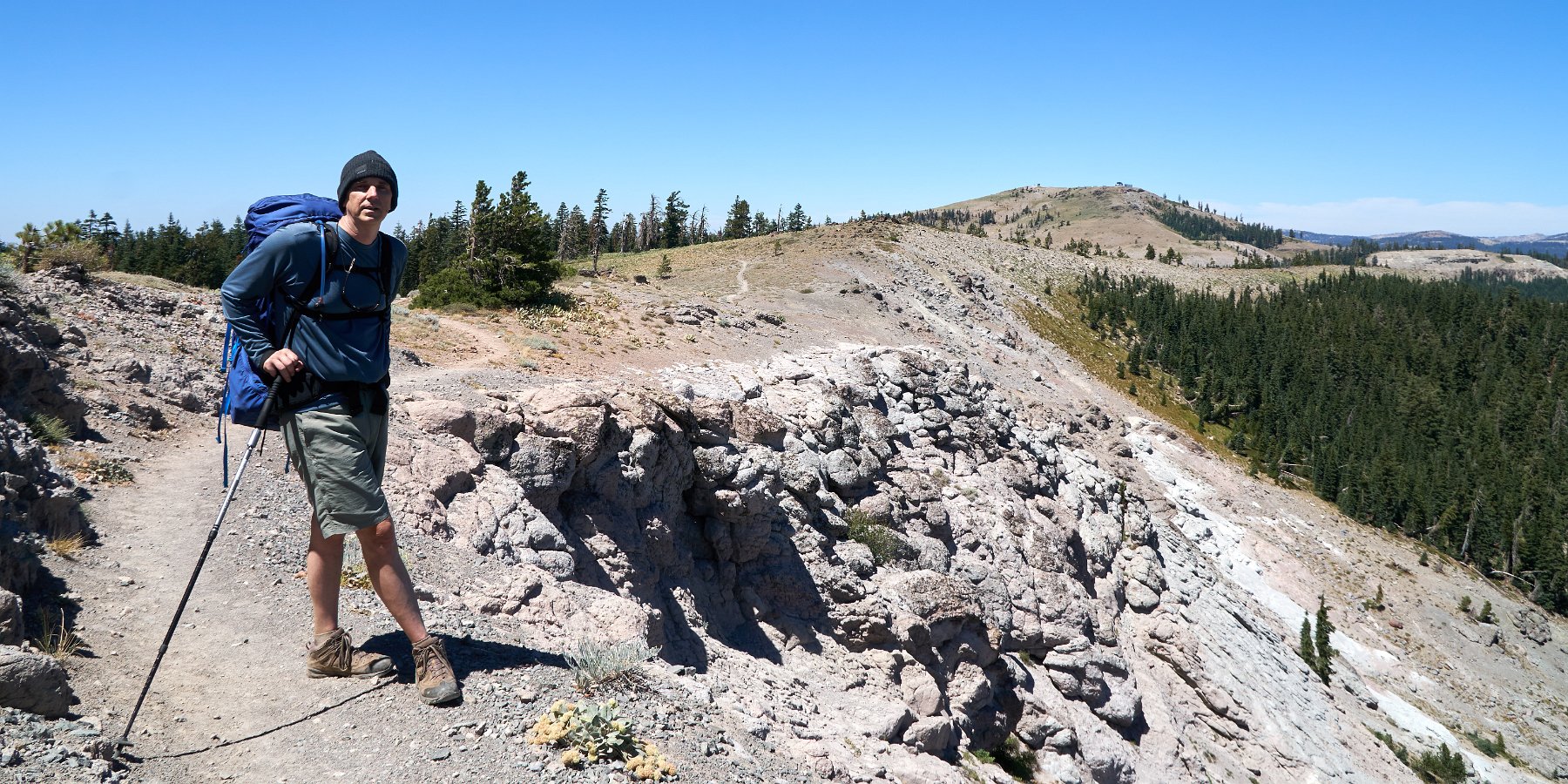 It's actually a nice, gentle climb most of the way, climbing up from Donner Pass through the Sugarbowl ski area, past Anderson Peak and Tinker Knob before dropping down to the first potential opportunities for water between Tinker Knob and Granite Chief after about 9 miles.  As it turns out, both Darlene and I had issues along the way that led to us moving super slow (me favoring a twinging knee and her with leg and hip troubles).  As for water, the most reliable looking source turned out to be dry. With a bit of scouting, I found a tiny little spring hidden in the creek bed not too far from the trail crossing and so we camped nearby.  (For any one looking for info on "California Section K" of the PCT, it was the stream coming off teeny Mountain Meadow Lake near the PCT intersection with Painted Rock Trail.  The creek just south of Tinker Knob was still flowing though.)
Feeling much more sore and stiff than usual, neither of us felt up for doing much of a day hike or any peak climbing the next day so we just spent it hanging out and recuperating.  Our return hike on the third day to Donner Pass went easily though (aside from a minor slip and fall and bloodied knee) and we enjoyed a gorgeous day with little wind on the ridge.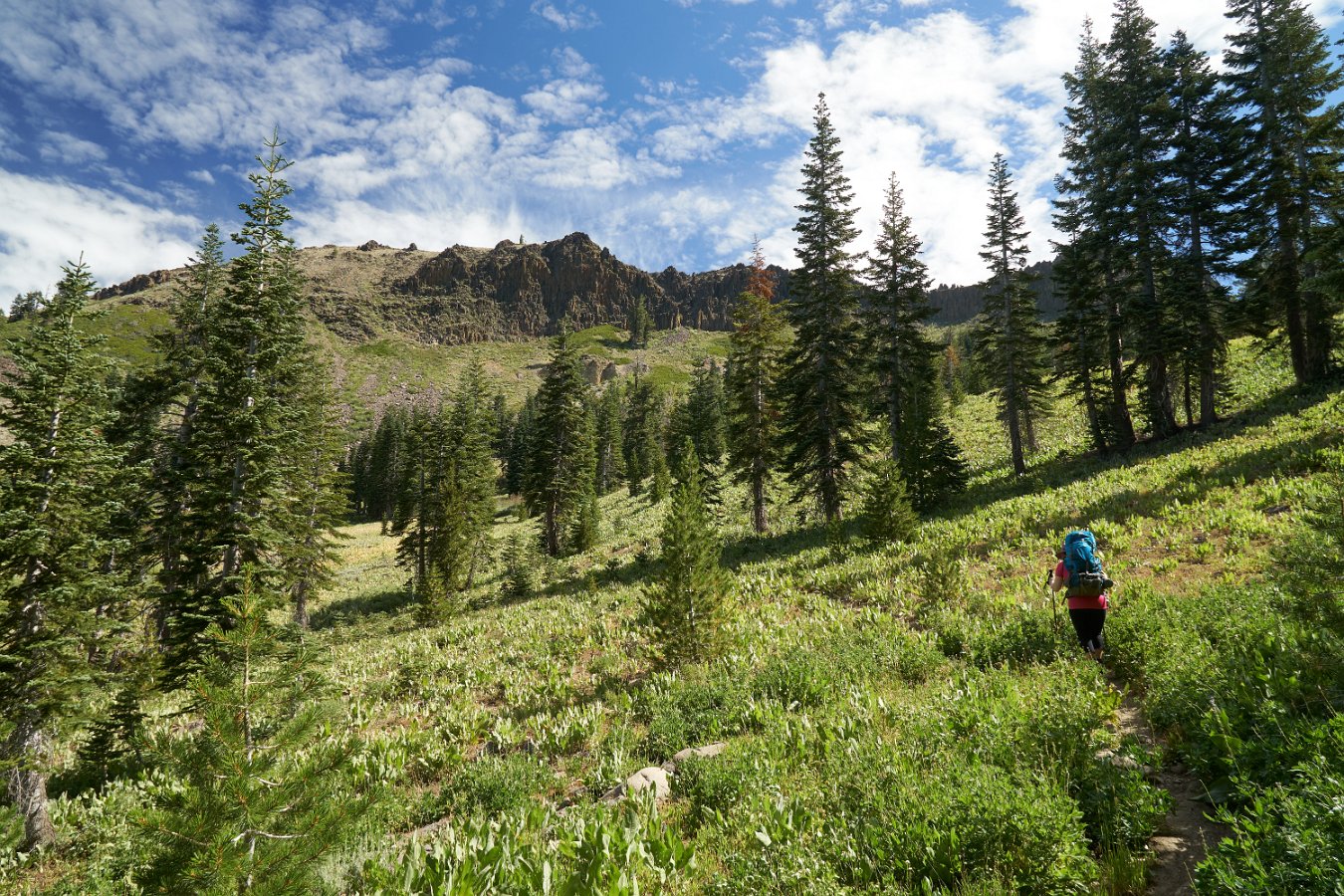 Click through for the full gallery: