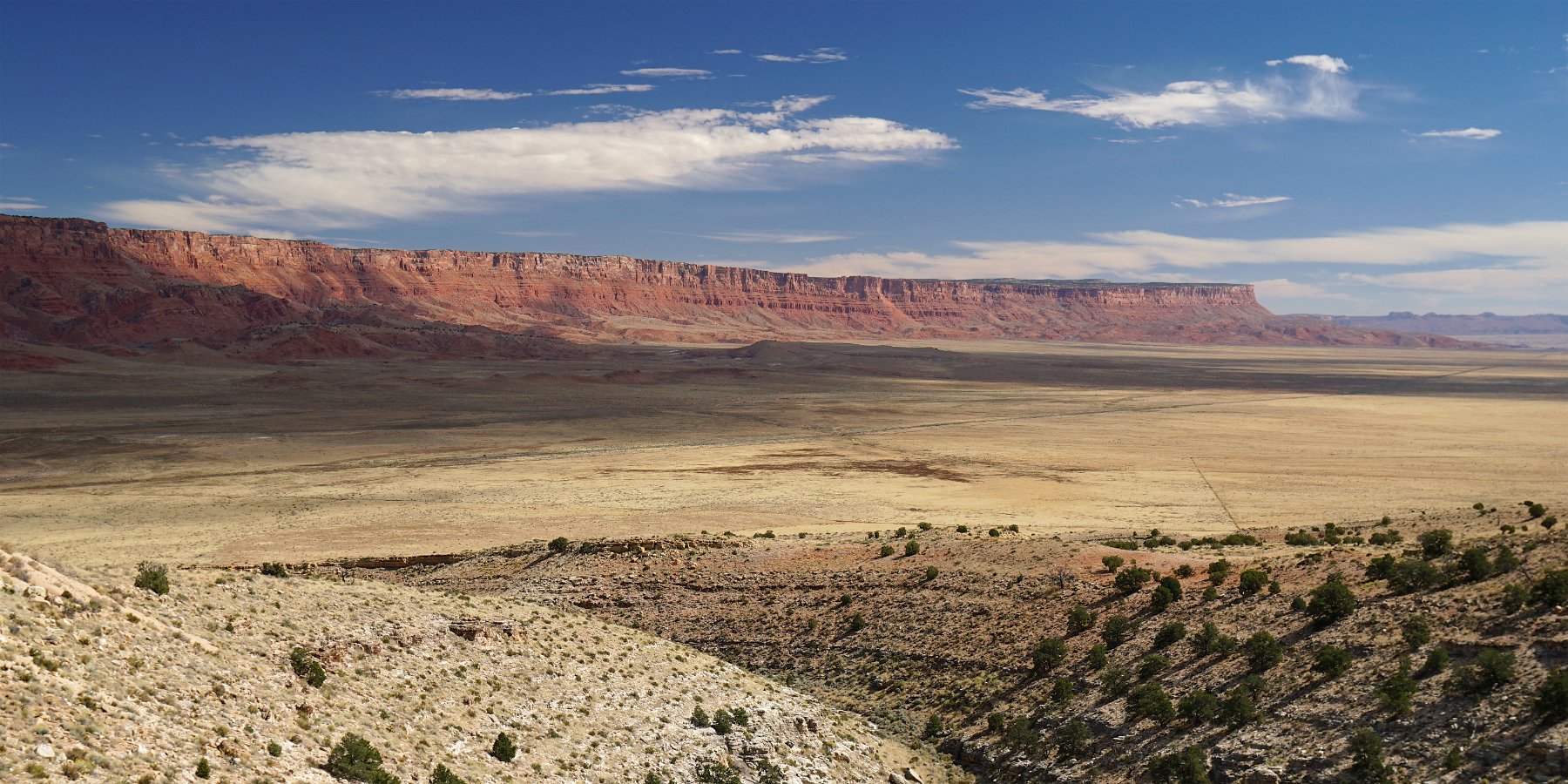 The Vermilion Cliffs / Paria Canyon National Monument in northern Arizona and southern Utah includes a huge area of amazing rock and sandstone formations, including what may be the longest slot canyon in the world, Buckskin Gulch (15 miles!).  During my October road trip, I got to experience a little taste of the canyon from the Wire Pass trailhead but it would take an overnight trip and gear to do the whole thing.  (Here's some details on what it involves.)  I would definitely like to come back and do that as well as try to get a permit to go visit "The Wave" (restricted to 20 people per day via a lottery system) and some of the other formations in the Coyote Buttes area.  I tried to get out to the White Pocket formations but the road turned out to be too sandy for mountain bike access, too far for day hiking and certainly too much for the current incarnation of the Traveling Cat Adventure Vehicle.  Some serious 4WD required.
Another cool multi-day adventure trip in the area is backpacking all the way through Buckskin Gulch and following the Paria River Canyon out to Lees Ferry and the Colorado River over 4-5 days.  This whole wide area is a really cool region to explore and there's plenty to come back and see.

Click through for the full gallery, including hiking a canyon wash above Soap Creek (and losing my drone!), visiting Lees Ferry and the start of the Grand Canyon at Marble Canyon, checking out Horseshoe Bend and Glen Canyon Dam and a couple of little detours into Grand Staircase-Escalante National Monument.