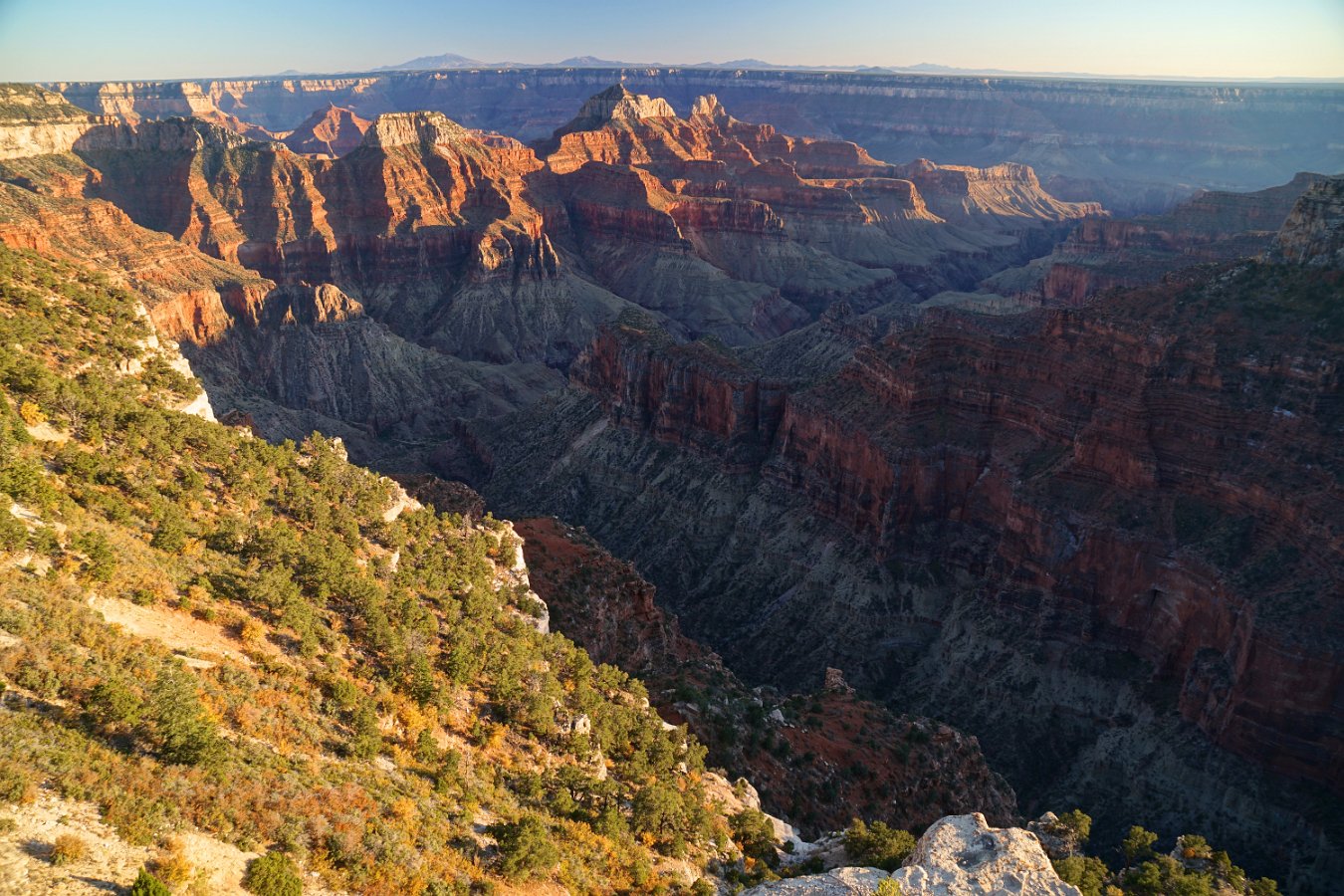 Continuing my October road trip and coming straight from Bryce Canyon National Park, I was lucky to be able to snag the last remaining campsite on the North Rim of the Grand Canyon without a reservation – otherwise I would have had to drive all the way back out of the national park bounds to camp somewhere for the night.  The North Rim is pretty cool though in that it gets only 1/10 as many visitors as the south side of the canyon.
I was surprised to find that the North Rim campground is right on the edge of the canyon – not a good place to go sleep-walking! ;-)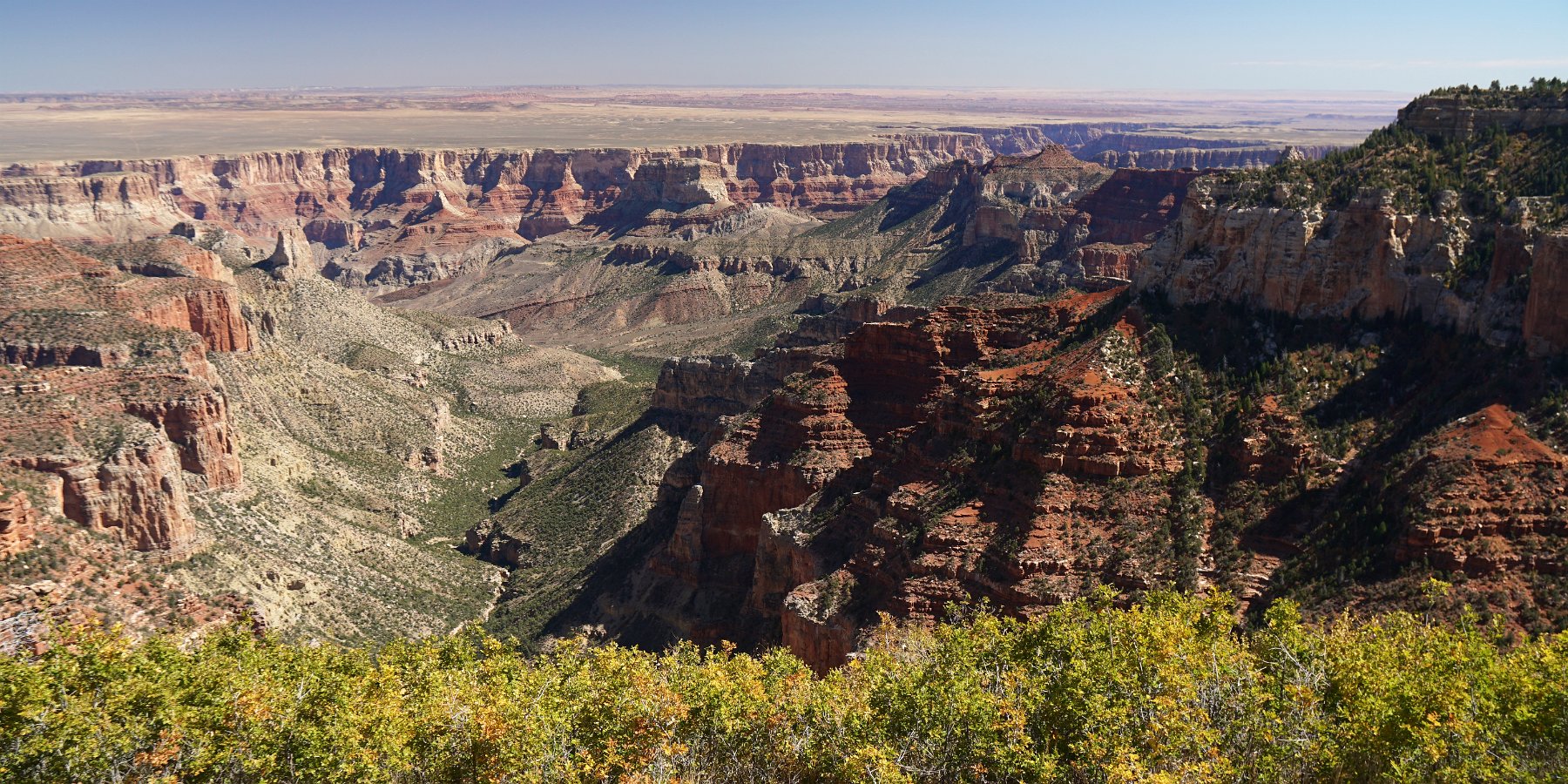 On arrival that evening, I hiked the Transept Trail over to the viewpoint by the Grand Canyon Lodge as the sun went down. The next morning I made it out to Bright Angel Point before returning to break camp and spent the rest of the day checking out all the amazing and varied vistas along the Cape Royal Road.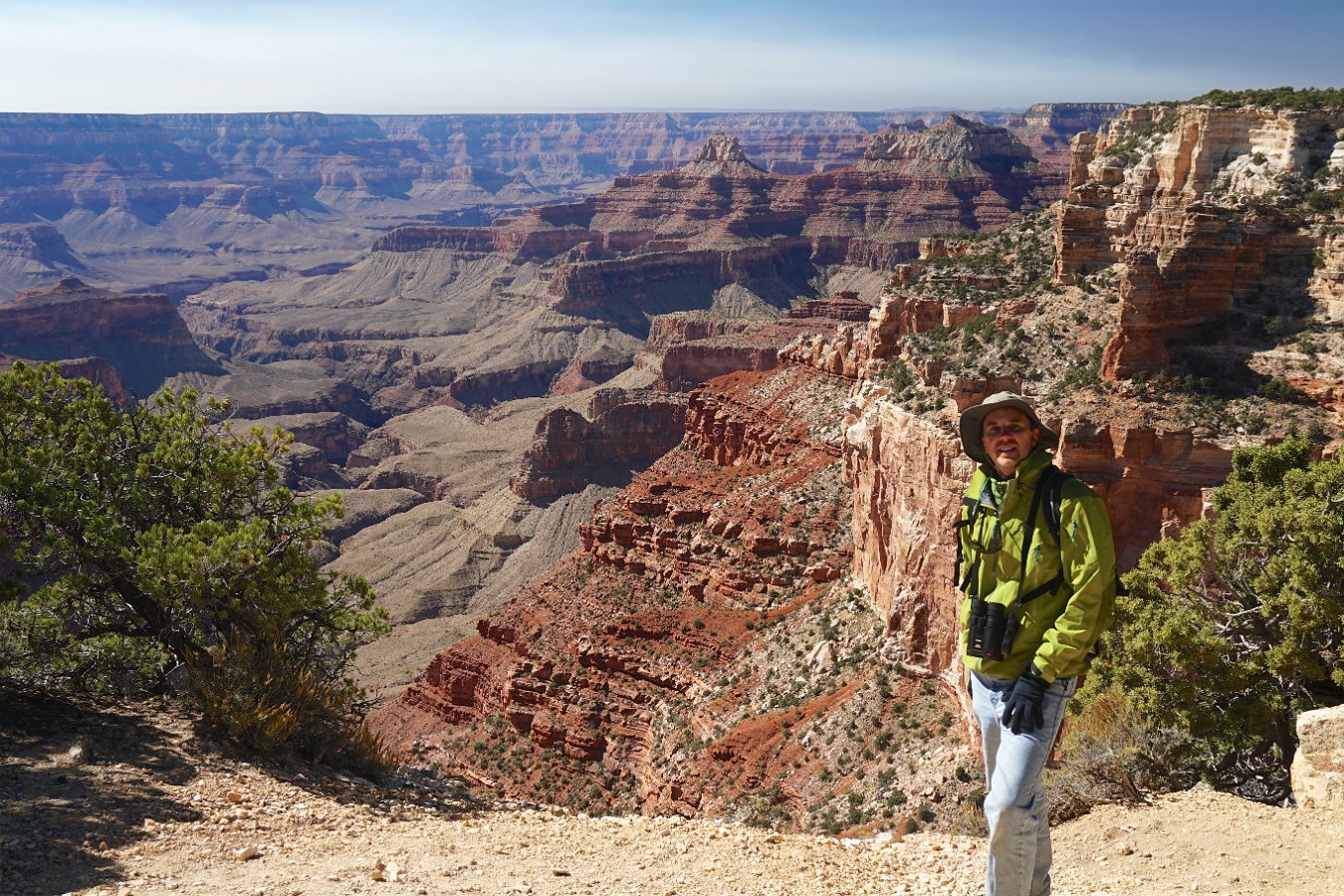 Click through for the full gallery.