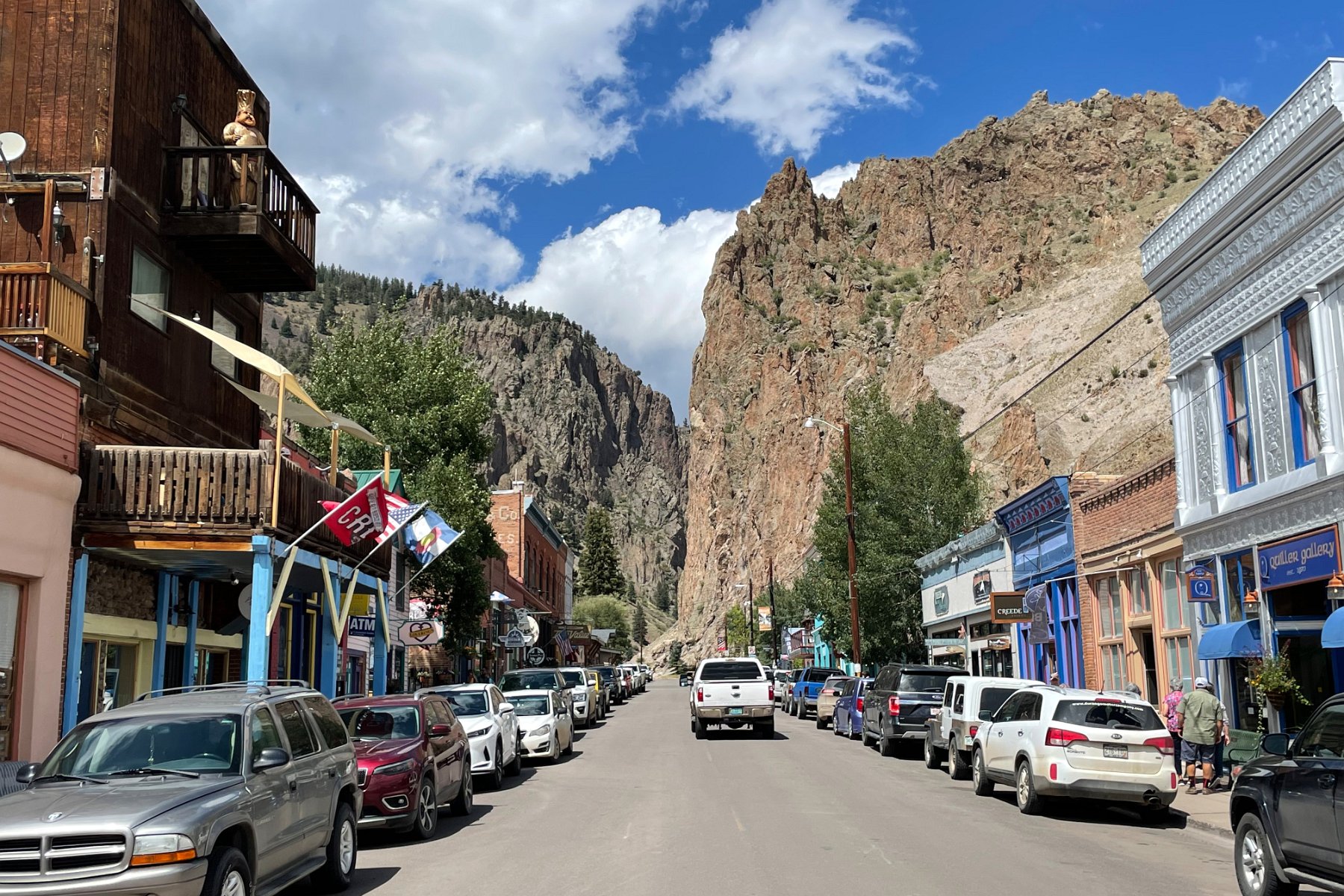 As part of our month-long Colorado road trip, we found ourselves in Creede and immediately discovered the incredible scenery of the 17-mile Bachelor Historic Mining Loop starting just outside of town.  We camped on a spur of the loop and then proceeded to follow the historic loop and gawk at the incredible scenery.  I do regret that we didn't choose to ride our bikes along the route instead but it was still fantastic to see.
Later that day we decided to make our way up to the staging area (at 11,000 ft) for the Wheeler Geologic Area, based on an entry from Atlas Obscura.  You can't actually easily drive the whole way as the dirt road gets seriously messed up and eroded away at points requiring serious 4WD maneuvering.  (Most people seem to take ATV's or other off-highway vehicles.)  There is also a hiking trail but that's best done as an overnight backpacking trip as it's seven miles just to the trailhead leading to the formations.  We opted to follow the 4WD road on our mountain bikes as they aren't allowed on the hiking trail.  (Except for the carve out for the dirt road, this is deep inside a designated wilderness area.) Interestingly, the Wheeler Geologic Area used to have national monument status until 1950.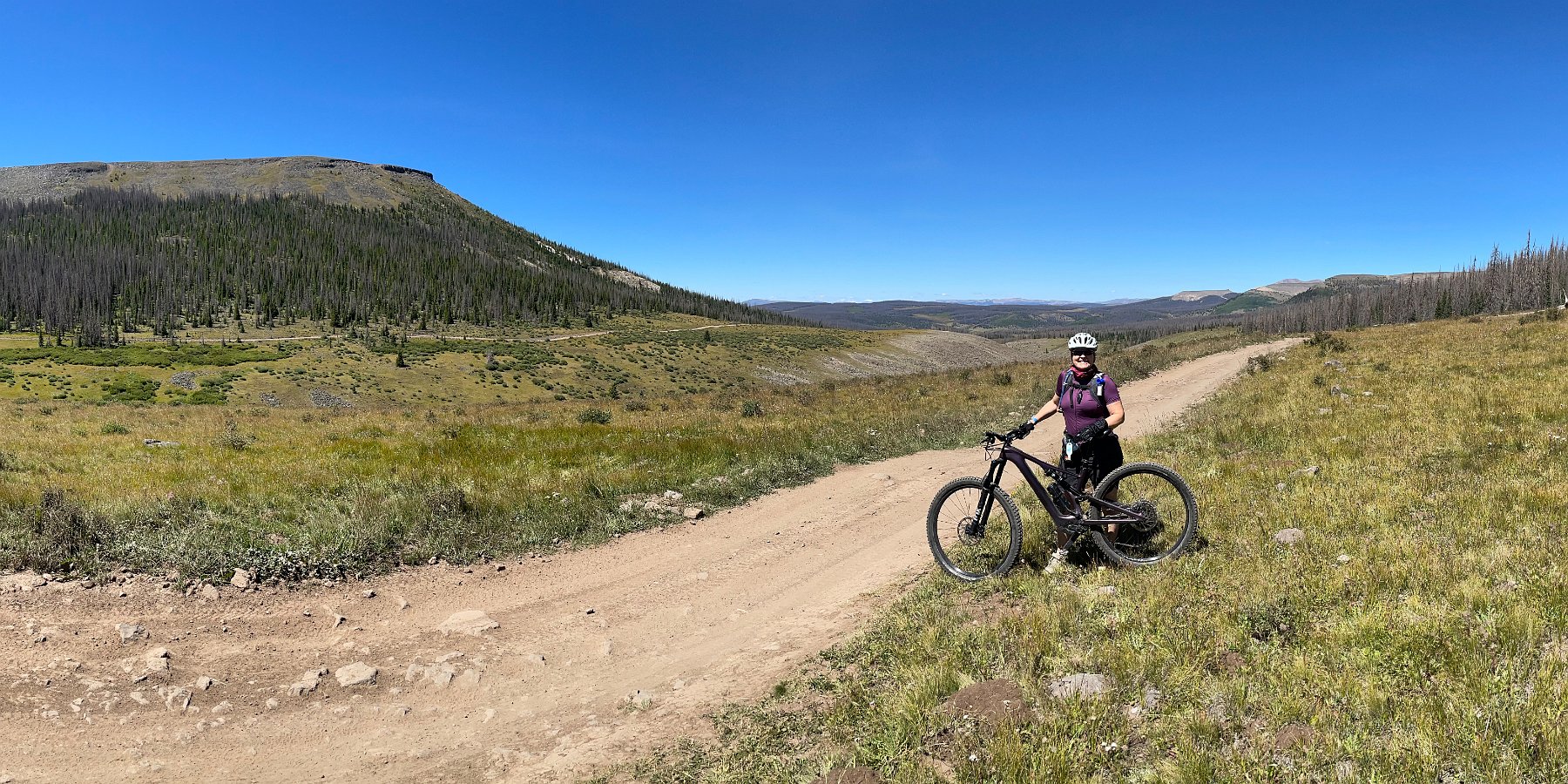 As it turns out, the road goes way out-of-the-way to get there (14 miles) and it both gives up and regains a lot of elevation along the way.  Doing 30 miles round trip from our nearby boondocking site at 11,000 ft of elevation with a two-and-half-mile hike in the middle to actually see the formations turned out to make for a seriously brutal day – and that was with our electric-assist mountain bikes.  It was however a gorgeous ride and the geological formations are very cool – definitely worth the effort of getting there.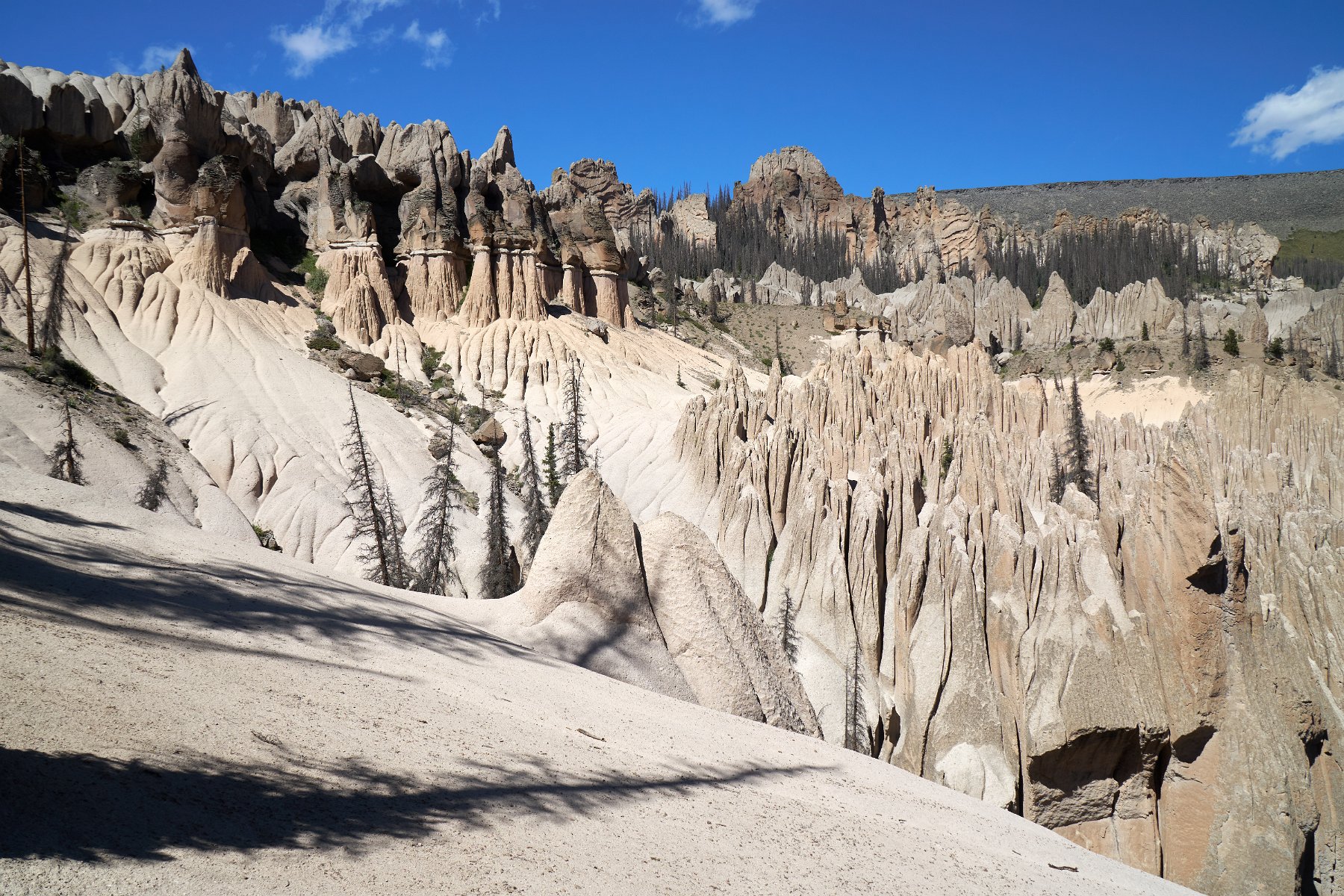 Click through for the full gallery: