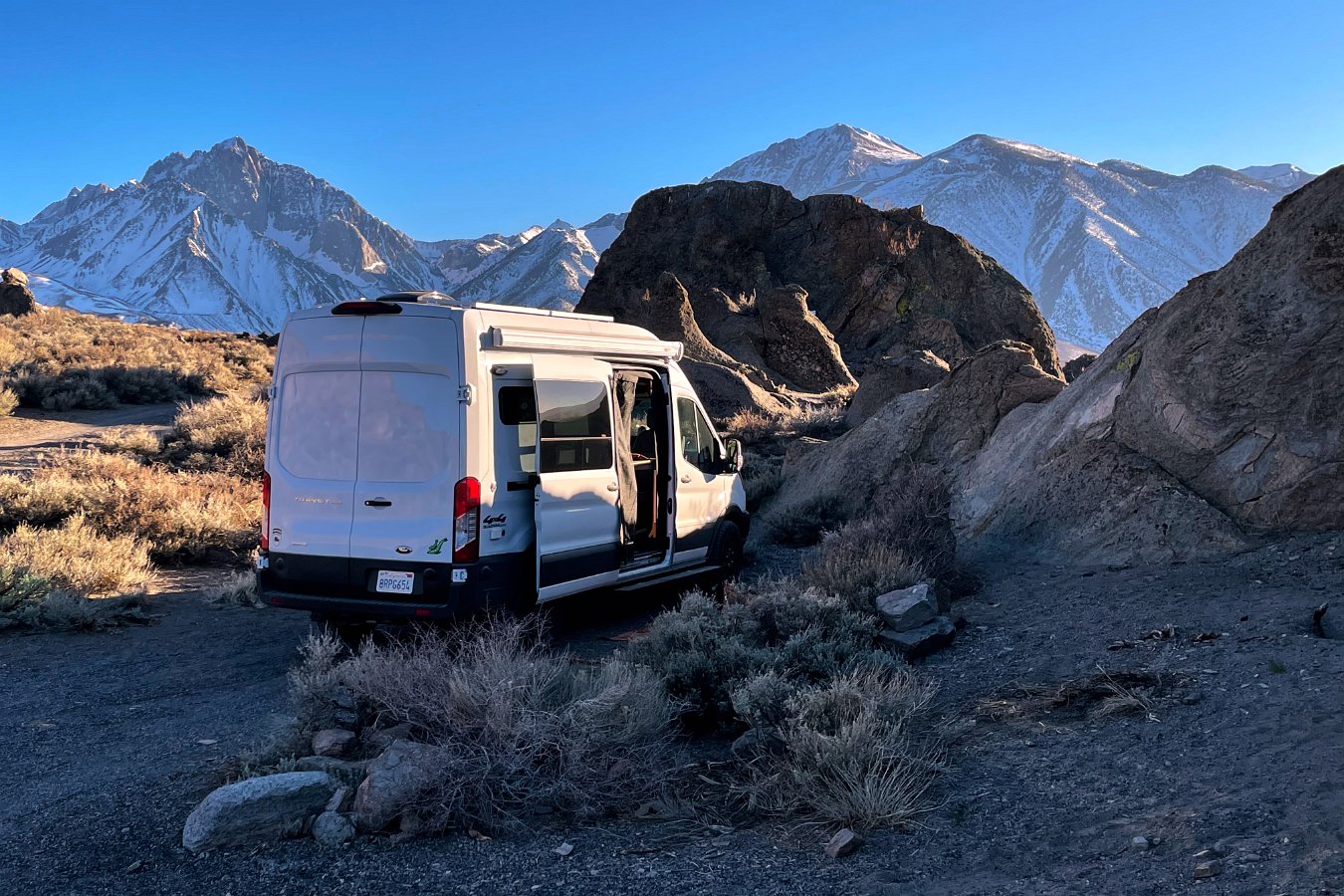 Darlene and I loaded up the cats and the camper van in late March and headed out for an extended, month-long trip.  After a few days of skiing at Alpine and Homewood from the Tahoe house, we headed down to Bishop and Mammoth for some more skiing, as well as mountain biking and other exploration in the surrounding area for a few weeks while camping out on public lands.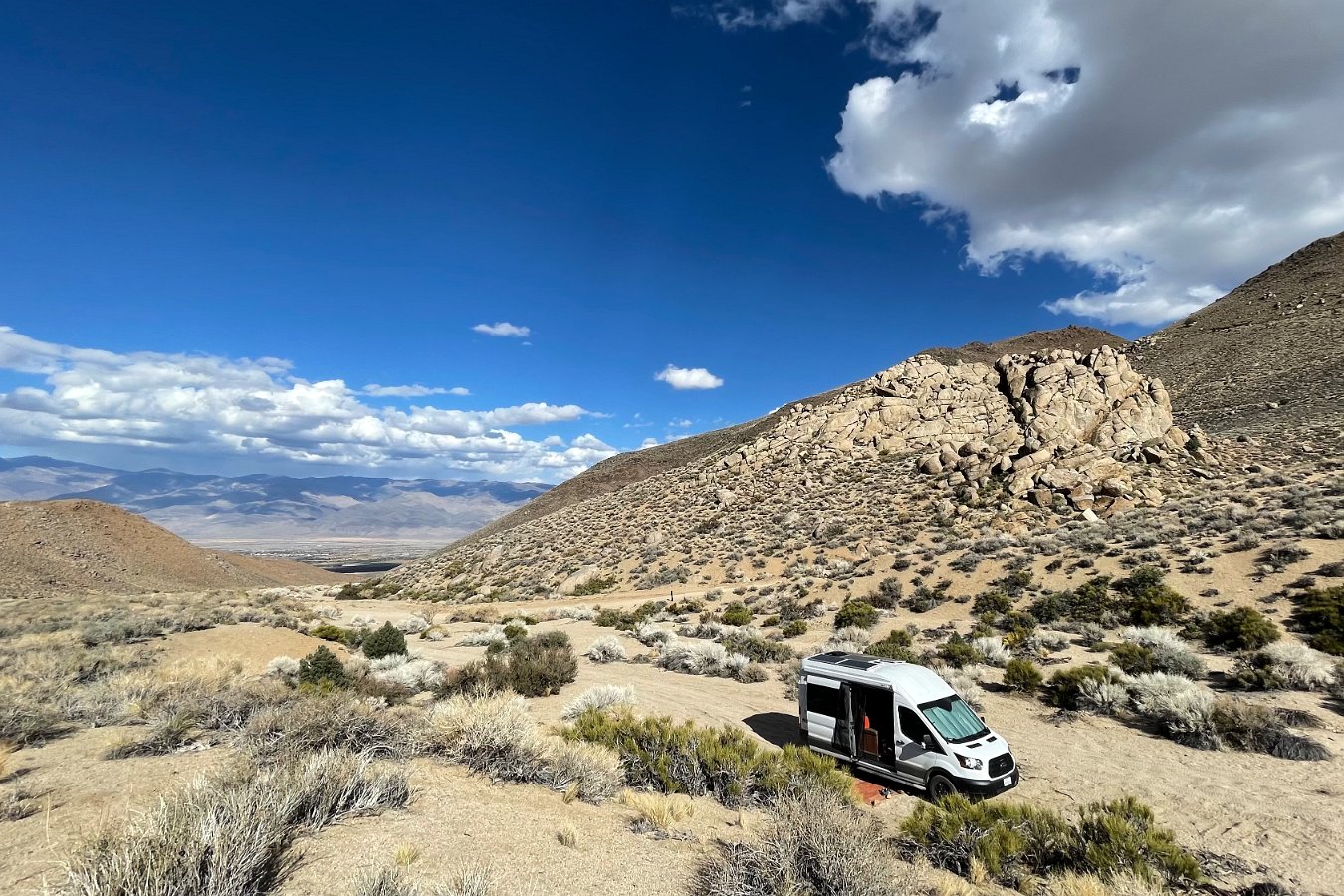 We biked around the Mono Craters area, found a nice wading pool just outside the now closed off Mammoth Hot Springs, hiked up to the still frozen South Lake and bailed out of a swim in the still-quite-cold Owens River near Bishop.
Despite all the time I've already spent in the Eastern Sierra (including attending high school in Bishop), we managed a few new adventures like biking up Coyote Valley Road, skiing at June Mountain, visiting the exposed "tuff" formation along Crowley Lake, winding through Chidago Canyon, visiting the petroglyphs along Fish Slough Road, and finding an eagle's nest (with chicks!) in the Owens River Gorge.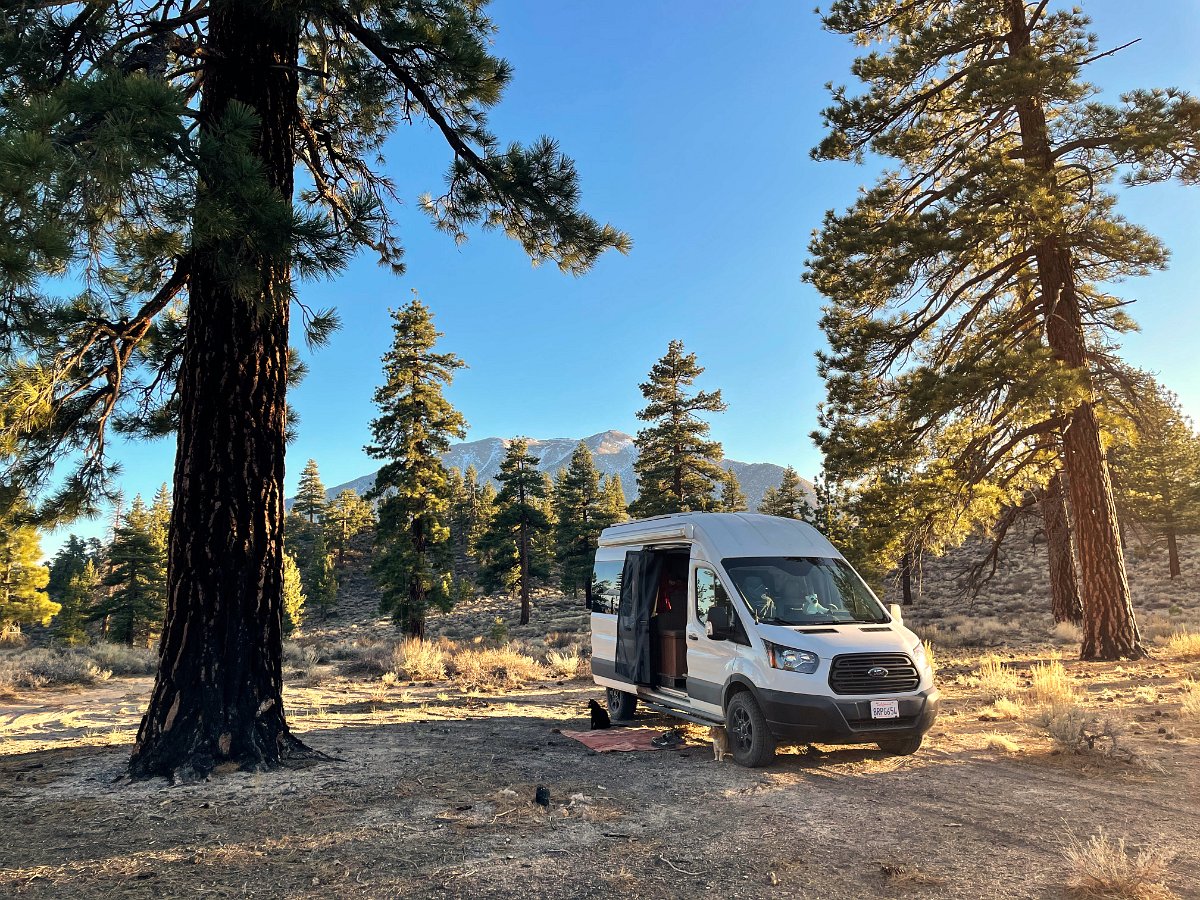 In mid-April, it looked like a bit of snow was going to mostly hit the Tahoe area, so we headed back up to Tahoe for a few days to catch a bit of it before heading out again and north to Lassen.
Oh yeah, and we broke the van on a particularly rough road near Mono Craters – started hearing clunking noises from what turned out to be a very badly installed anti-sway bar.
Click through for the full gallery: