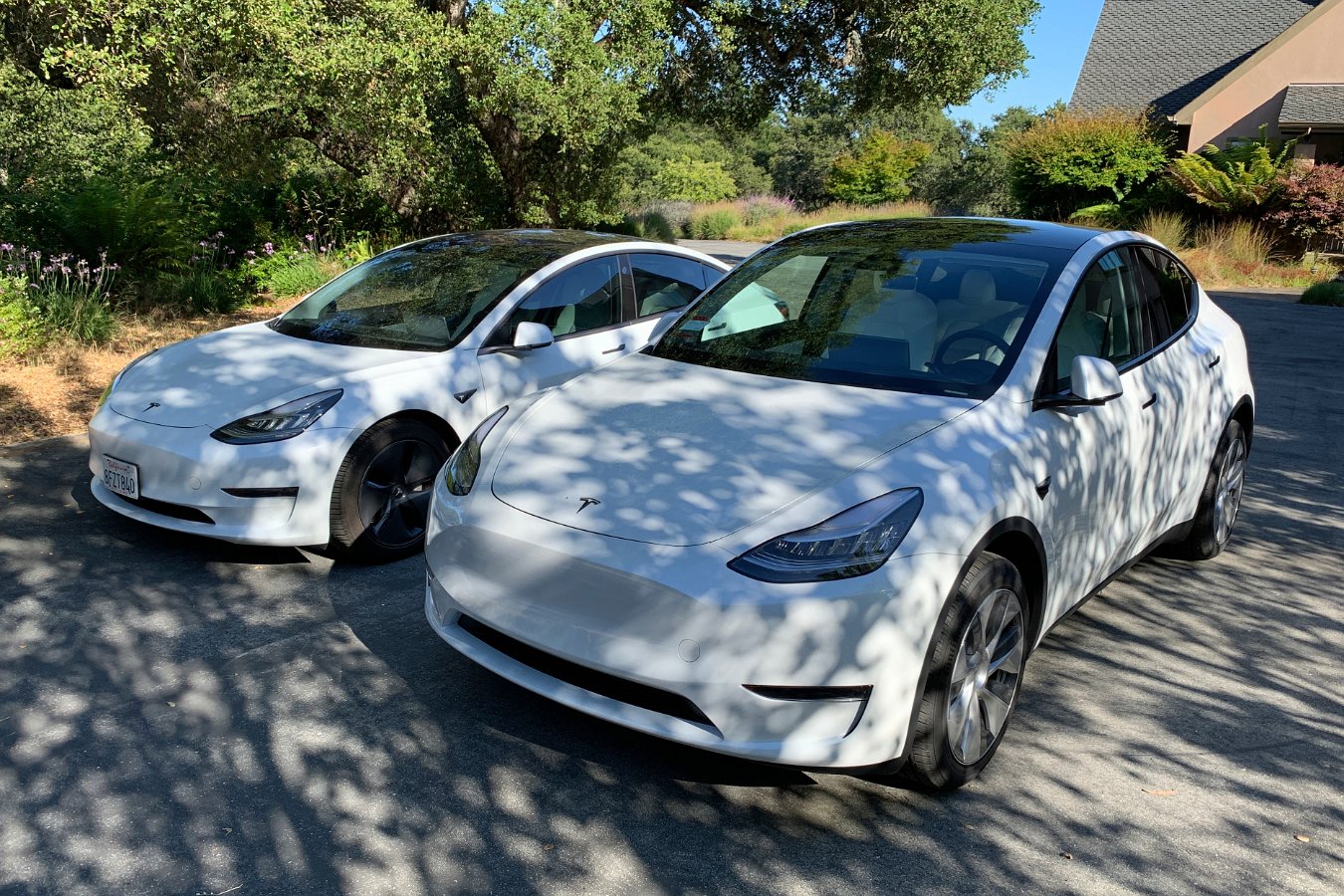 I decided to go ahead and replace my Tesla Model 3 with a Model Y – both are Performance versions but both have the standard wheels and suspension for added clearance.
I'll miss the Model 3 – the Model Y doesn't feel quite the same.  The Model 3 is definitely more fun to drive just because of how it sits lower and feels more planted, like driving on rails.  However, the Model Y is easier to get in and out of, you have much more space for loading stuff and it's much easier to load our two mountain bikes inside than it was with the Model 3.  Also, I like the integrated factory hitch option that's at bumper level, as opposed to the aftermarket hitches for the 3 which had to mount underneath.
The Model Y's suspension feels a bit "jouncy" (it could really use an air suspension option) and, somewhat strangely, under full launch acceleration the Performance Y doesn't feel as stable as the Performance 3, presumably because of the taller stance.  It's still nice to drive though – and it's still a Tesla, with all the delight that implies.  I'm very happy with it but I would've been fine with keeping my Model 3 if only it had a full hatchback design for easy loading of bikes and gear, or if the Model Y had never come out.
Besides the obvious additional rear cargo space, the rear under floor and side pocket space and the frunk are all also larger.  There's extra room in the rear seats and easier entry/exit all around due to the higher seating arrangement.  The Model 3 is of course more aerodynamic but the Model Y now has a heat pump and an inventive valve system to direct heat to/from the motor, battery or cabin as needed.  This gives the Model Y very similar range as compared to the Model 3 despite being larger, at least until this heat pump/valve system is carried over to the Model 3.
Update: Yup, as of late 2020 and along with some other changes and additions, the late-2020 Model 3 has gained added range from the new heat pump system.
If you're interested in buying a Tesla, using someone's referral link will give you a discount (the amount varies over the years) and grants redeemable credits to the person who referred you.  Here's my Tesla referral link.
Click through for more comparison pictures:
Update (June 2021): I decided to get some sportier-looking wheels as well as upgrade the tires.  The stock Continentals don't do that great on snow.  Here's my Model Y now with Replika R241 alloy wheels (19×8.5) and the highly-rated Vredstein Quatrac Pro XL (255 R45-19) all season tires: