I just received a software update for my Tesla Model Y today – just in time for Christmas.  Among many other changes and additions, it now includes the light show for all of their current models.  As a friend noted, it appears to be possessed by a ghost of Christmas: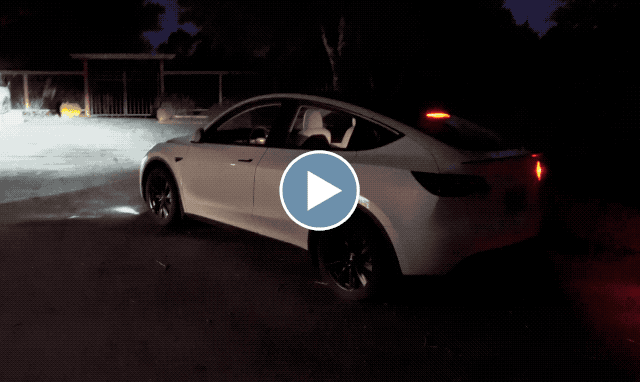 Apparently it's now possible for owners to create and load new light show arrangements.  The provided one is set to the tune of Carol of the Bells.
Update (12/27): As expected, folks are already making tons of new song and light show arrangements, like Eye of the Tiger, Star Wars Imperial March, Darude's Sandstorm, Daft Punk "The Grid" from Tron: Legacy, etc.  Here's a repository coming together to find and download them.
If you're interested in buying a Tesla, using someone's referral link will give you a discount (the amount varies over the years) and grants redeemable credits to the person who referred you.  Here's my Tesla referral link.