As I detailed earlier (Those Ice Dam Blues), the Tahoe house developed thick ice dams all around to the point where I was getting water intrusion where the dormers meet the roof above the deck.  Turning the poorly-installed heat tape/cables back on, and leaving them on 24/7, let the melt water drain off (and re-freeze into a thick layer on the deck).  I called around and found Millers Roofing would be able to come out and clear the snow and ice from the roof about a week later.  (Boy would that suck if the heat tape hadn't been able to get the water to drain.)
Well… it would seem that I had some entirely unfounded expectations over what to expect.  I was thinking that a service to clear the snow and ice from the roof would leave the roof relatively clear of both (at least until the next snow storm).  Though I had no idea how they would safely remove the foot-plus thick ice, I was surprised to discover that they apparently don't actually remove all of the snow or apparently any of the ice.  Six hours of work for three guys (and $2250) and what they do is remove about three-quarters of the snow off the top.  Troy sent me a photo of the front of the house two days after the roof snow removal crew finished (and after another storm dropped some more snow).  Here's the before/after shots: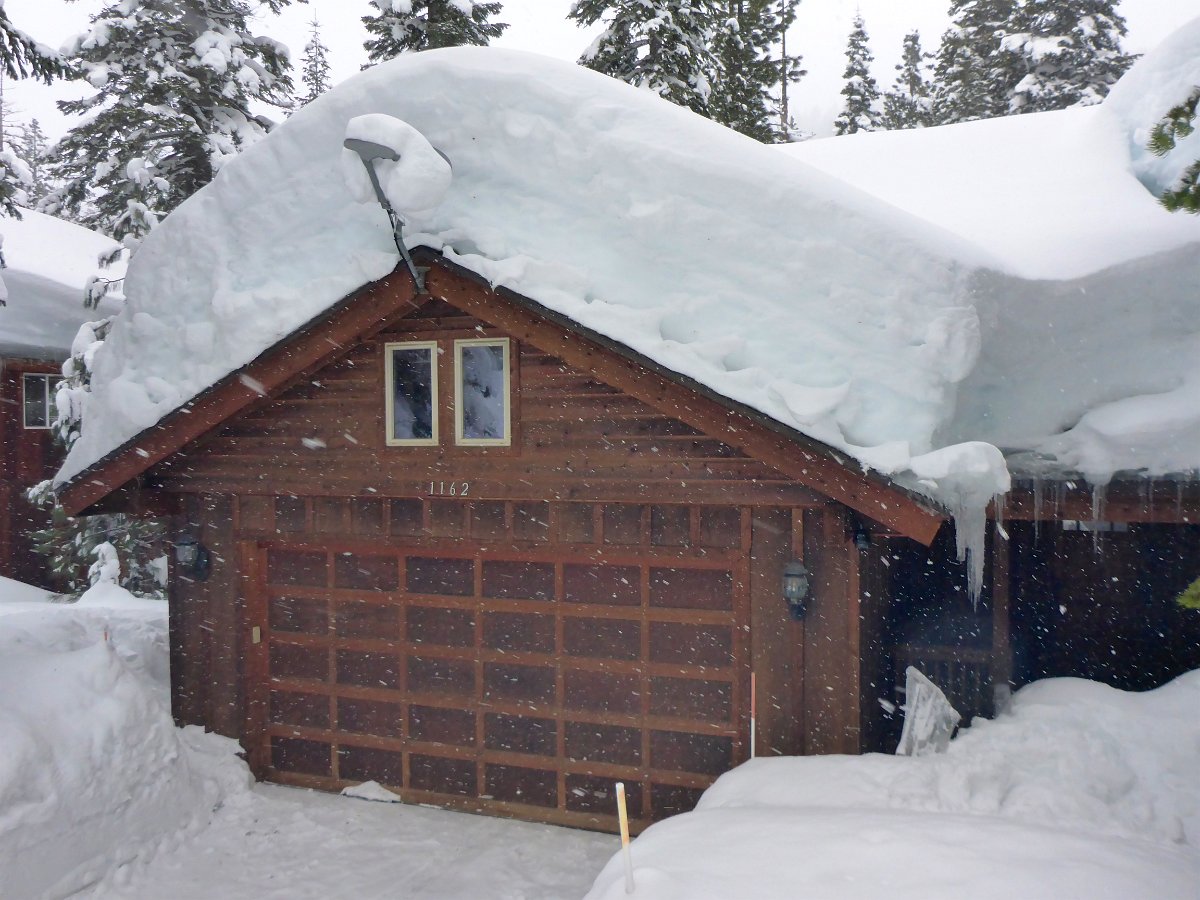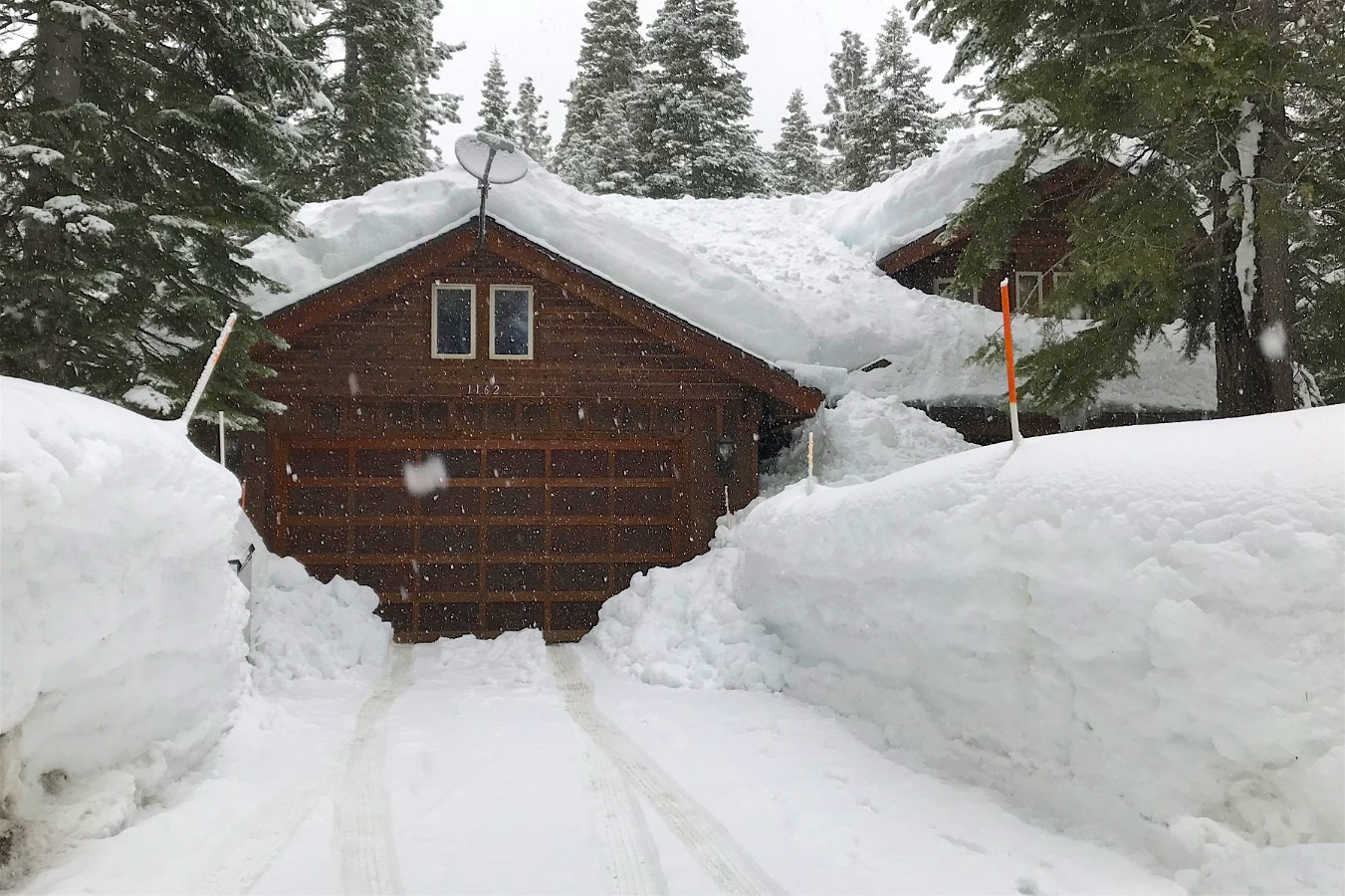 One week before and two days after the clearing work
When I did get to the house about ten days later, I was dismayed to see that while a lot of snow was dumped off the roof, the ice dams remain everywhere around the house except for where the heat tape/cables run beneath the dormers:
And there's quite the load of snow and ice from the roof on the deck now:
The concern here is how the melt water from the roof continues to fall and refreeze into a slab of ice on the deck – getting up to the door thresholds.  We are starting to get a little bit warmer weather so we'll see how this goes in the coming months but this clearly needs some work to avoid this mess in the future – both the ice dam formation and the ice slab on the deck.
All of this makes me wonder if it was worth hiring that crew to do that partial snow load removal.  I can see some more shingles are peeling off the roof eaves but maybe it would be worse.  On the other hand, the ice dams remain until they eventually melt away and there's plenty of snow remaining (and to come) to feed them.  Hopefully there won't be any water intrusion elsewhere on the roof where there are no heat cables installed.