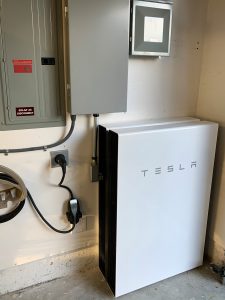 My two Tesla Powerwall 2's were installed last week and now I'm running on my own solar-generated power after dark!
You see, Powerwalls not only keep the lights on when the power goes out but they also let you automatically time shift energy daily to avoid using power from the grid at peak demand times – not something you get from a traditional backup generator.  Plus they don't need any maintenance or fuel.
And yes, this does mean that now I will still have power for the whole house and, most importantly, running water the next time PG&E needs to shut down the power grid for fire safety.  Yay!