This was a backpacking trip in July with Hoan, Huy, Corey, and Jason into the Kolob Canyons in the northeastern part of the park.
I arrived a few days earlier and so I wandered up the Zion Narrows for a few hours. This incredibly deep and narrow canyon runs for many miles and the river itself is the trail.  You spend most of your time wading the river to follow the Narrows through. It's very much fun. It's also very difficult to photograph — so I want to go back and try again.
You can arrange to backpack from one end to another and stay overnight at one of several designated spots midway through.  I'd love to come back here and backpack the whole length of it someday.
Some views from a couple miles upstream into the Zion Narrows: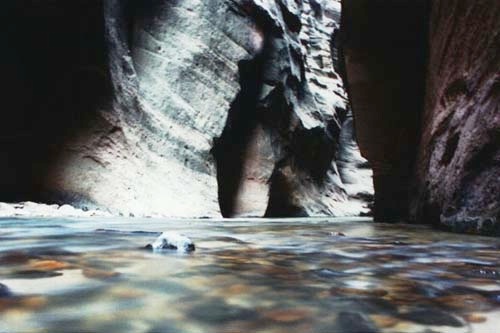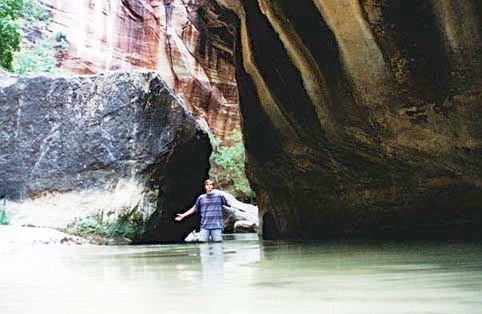 These are the grasslands several miles to the northeast of Zion Canyon proper: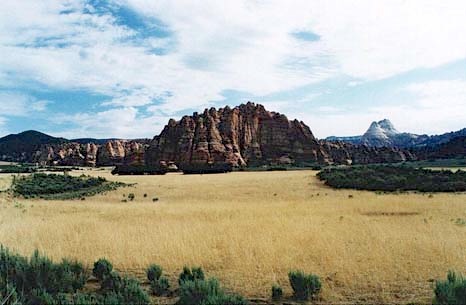 One of the many towering walls in Zion Canyon: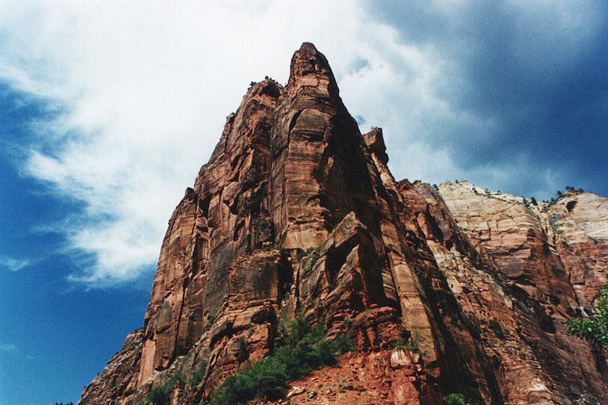 Lunch stop in Bear Trap Canyon in the Kolob Canyon area. No bears encountered but this canyon probably could trap one.  It ends abruptly in a tight space with a nearly free-falling creek: