Tag Archives:
Sierra Nevada
I went up to Lake Tahoe with Jeanie for the extended, Fourth of July weekend.  After enjoying the fireworks at June Lake with her mom, we spent the rest of the weekend mountain biking on various trails around Tahoe.  We started high up on the north side, wandering around looking for some suspected trails on the first day.  On the second day, we did the full loop of the awesome Flume Trail.
Click through for the full gallery:
Kamay invited me to join her on a backpacking trip to summit Mt. Whitney.  And here it is, from Mt. Whitney looking down into Owens Valley and the town of Lone Pine from 14,495 feet: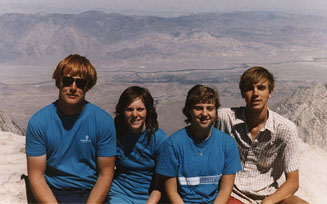 That's the highest point in the lower forty-eight states, thank you very much.
Hey, plus six feet to my eye-level!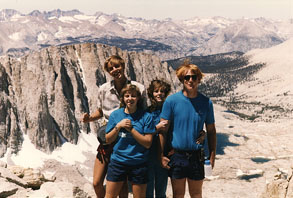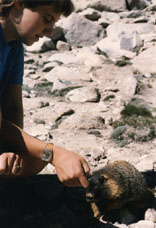 And that's a marmot, of course!