Tag Archives:
bears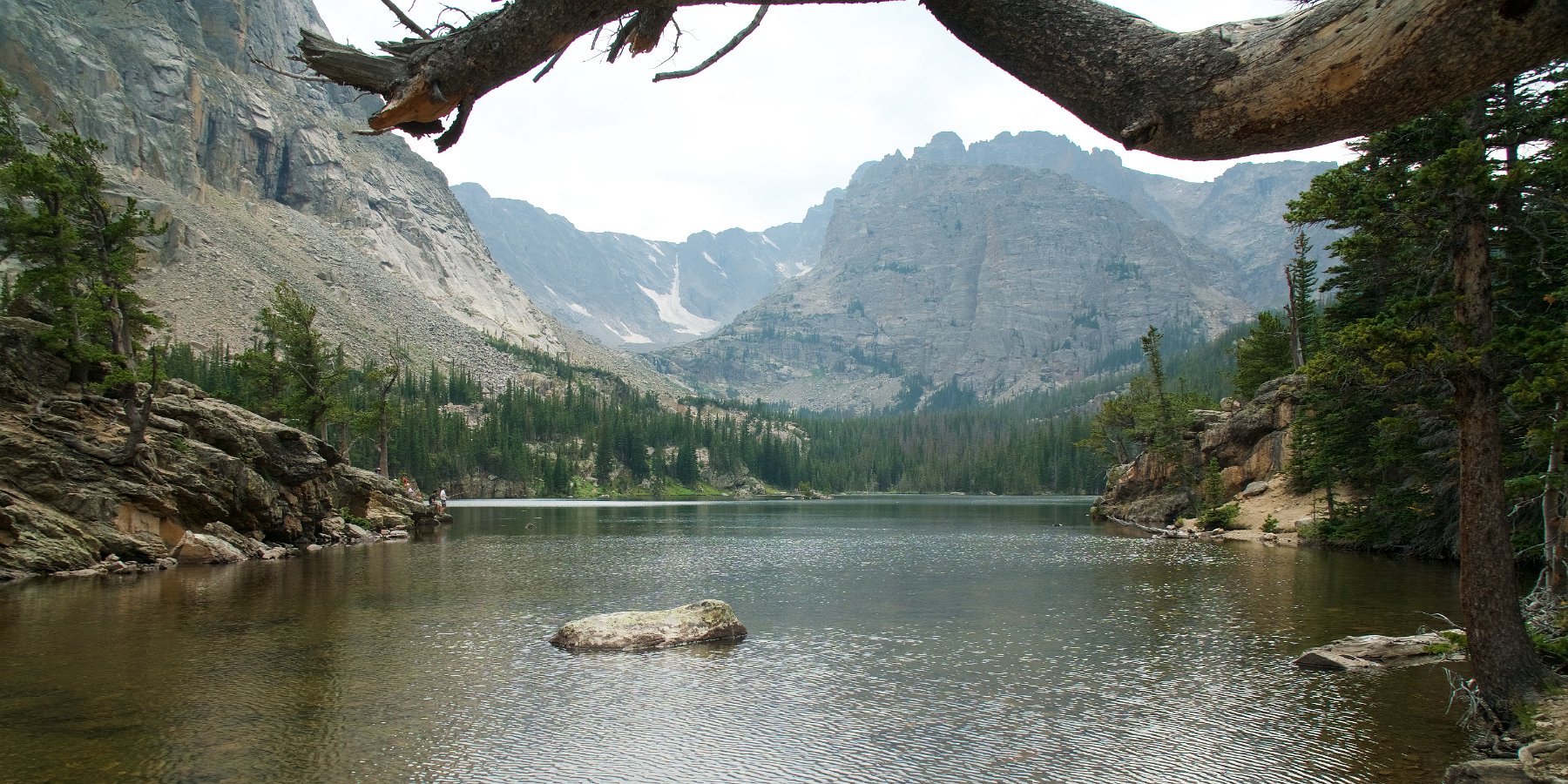 On our return trip from Wisconsin, Darlene and I made our way down through Iowa and Missouri and across Kansas with one overnight stop and then into Colorado stopping off in Denver but failing to find anywhere nearby to grab a campsite.  (Ended up in a motel parking lot north of Boulder.)  We stayed a couple of nights in Rocky Mountain National Park to do some hiking.  The long views weren't all that great because the smoke from the huge California wildfires were filling the skies even in Colorado.
Heading south, we found a spot to camp for a couple of nights in national forest land outside of Winter Park and got in some high altitude (10,000′) mountain biking.  We visited Dave and Martha at their new home in Evergreen before continuing west on I-70.  We camped out a couple of nights and did some trail riding in the hills above Eagle and had to wait out the mud in the morning in order to get the Traveling Cat Adventure Vehicle™ safely down the mountain again.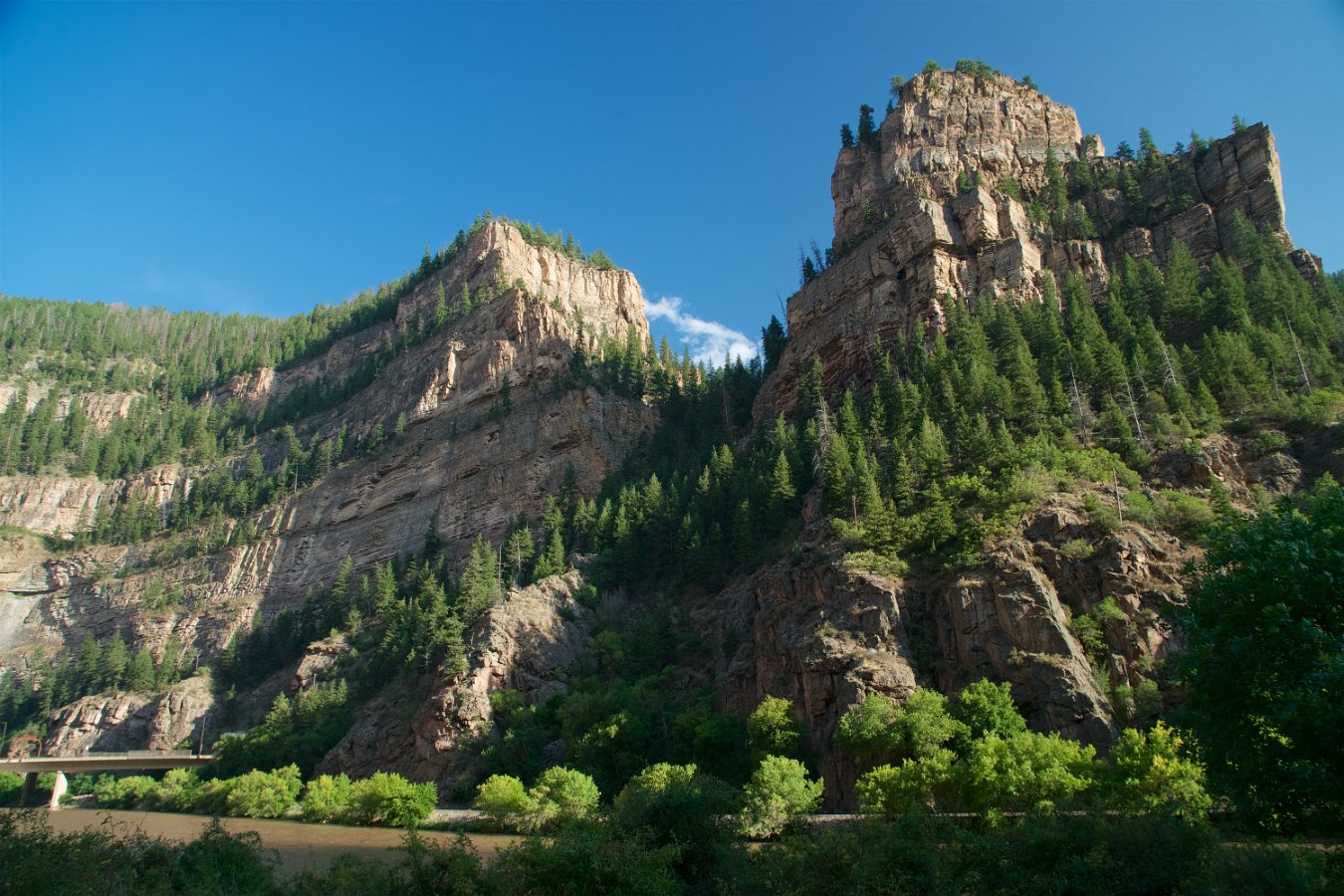 We also took some time to ride along Glenwood Canyon and tried to hike up to Hanging Lake late in the evening but ran out of time.  We came across a mama bear and her two cubs climbing in the trees near the trail though: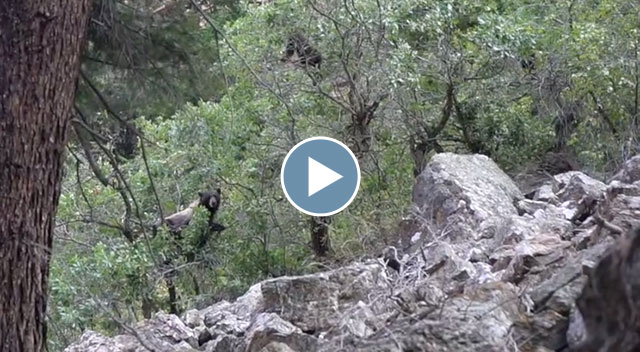 I joined Glenn and Michele last week on another segment of their extended, six-month travels (Glenn and Michele's Most Excellent Adventure™) – this time flying up to Churchill, Canada, to stay at a small remote lodge along the Hudson Bay and go out on guided walks to see and hug polar bears!  Well, not so much hugging really.  (But they do look so huggable!)
Click through for the full gallery of photos and video clips from the trip.
We stayed three nights at Dymond Lake Lodge, one of three small "eco-lodges" operated by Churchill Wild, looking for polar bears and other wildlife during the day and enjoying the wonderful meals and the stars and the aurora borealis at night.  We lucked out with weather.  At this time of year we should have encountered daytime highs no greater than the teens or single digits (in Fahrenheit) even before any wind chill (as in seriously cold, the primary reason Darlene didn't join us), but we lucked out with temps way up in the mid-20's!  Yes, below freezing, but really relatively balmy!  Just ask the polar bears!
Speaking of which, we were able to see lots of bears and even watch an unusual encounter between two different mama bears and their cubs.  The guides are very good at approaching and reading the bears' behavior and working to keep the experience safe for everyone, including the bears.
After several amazing days of walking out amongst the bears, we returned to Churchill for an afternoon of dog-sledding with Bluesky Expeditions and then a full day on an arctic tundra safari with Frontiers North Adventures in one of their massive custom-built "tundra buggies".
Click through for the full gallery of photos and video clips from the trip.  Here's a separate gallery of pictures from just the dog sledding excursion.
Michele wrote a great detailed post about our Churchill trip in her blog:
This is a fantastic place to visit!  The Grizzly & Wolf Discovery Center is in West Yellowstone, Montana, near the border of Yellowstone National Park in Wyoming.  It's a non-profit, wildlife rehabilitation and education center specializing in grizzly bears and gray wolves.  All the animals at the center were rescued: nuisance bears that would have been killed or wolves born in captivity at other facilities that could not care for them.
The animals are rotated through large enclosures where they can be seen by the public and are given frequent stimulation by hiding food or bones, rearranging habitat features, planting unusual scents for them to discover, stocking trout in the ponds and streams, etc.