Continuing our trek out to Wisconsin along I-90 and across South Dakota, we visited and hiked around a bit in the Badlands National Park and encountered some bighorn sheep.  The park campgrounds were full but we found dispersed camping (with lots of other folks) just outside the northwest entrance.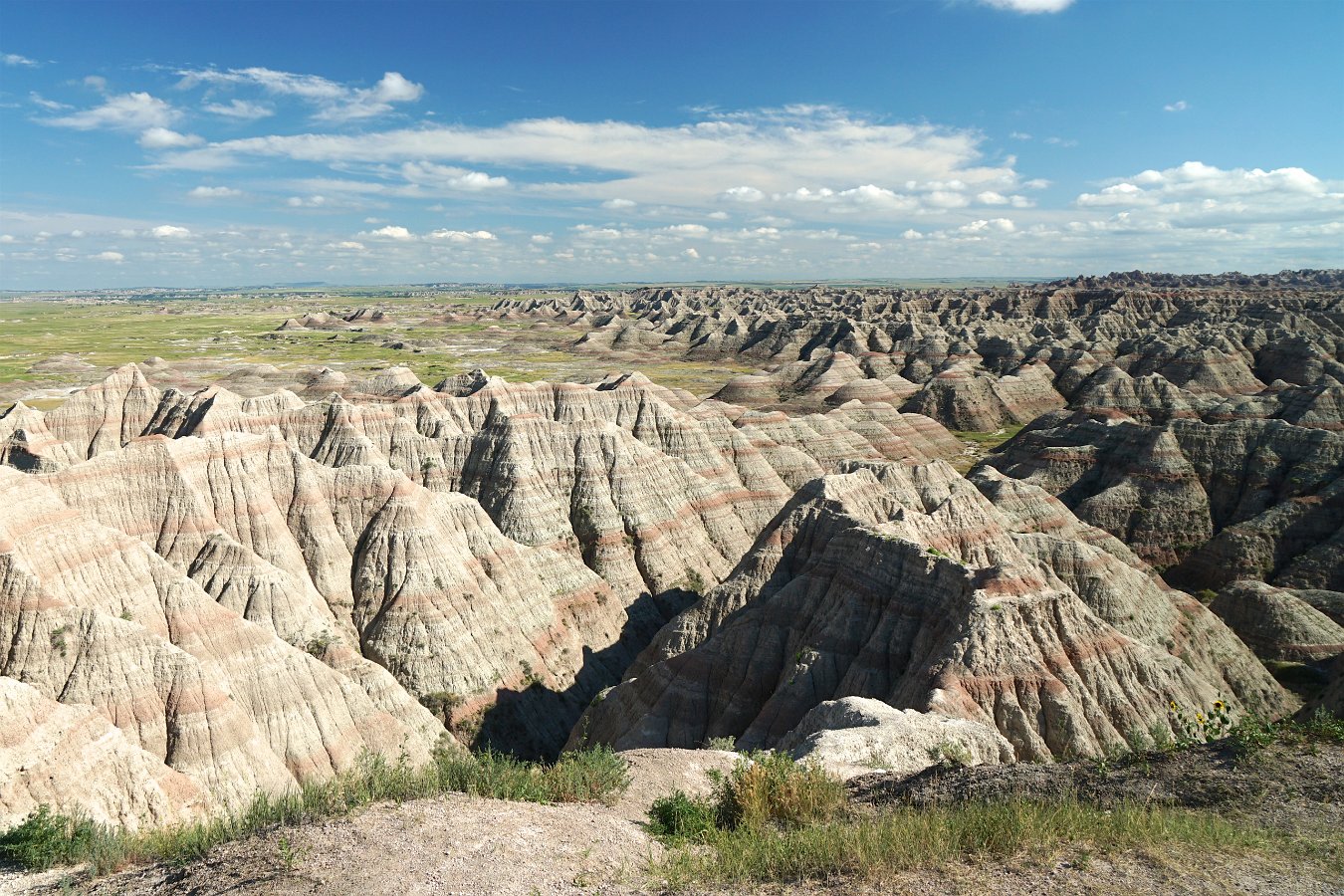 We weren't able to visit some of the other interesting sites in the nearby Black Hills area (like Jewel Cave or Wind Cave National Park) because a severe thunderstorm and hail warning drove us north out of the way.  The next day I dropped Darlene off at the Rapid City airport so she could fly home to make her doctor's appointment (she's currently on medical leave due to a hip injury).
I continued on with Pan and Hera and visited the Minuteman Historic National Monument, which was well worth the stop.
Click through for the full gallery: