With Glenn's help, I picked up my new Ford Transit van in Portland on Monday, soon to become the *new* Traveling Cat Adventure Vehicle.  First step was delivering it to QuadVan in Portland to have a four-wheel drive system installed plus upgraded shocks (Bilstein) and leaf springs (Vancompass), a full set of skid plates, larger all terrain tires (BFG KO2's), new wheels, a locking differential (Detroit Trutrac) and have the rear shock mounts raised up.  Once this work is completed, the van is off to Van Haus for a complete campervan build out – somewhat similar in layout to this one but with different cabinetry designs, appliances and materials.
While meeting with the owner John of QuadVan, we got to meet his amusingly helpful German shepherd: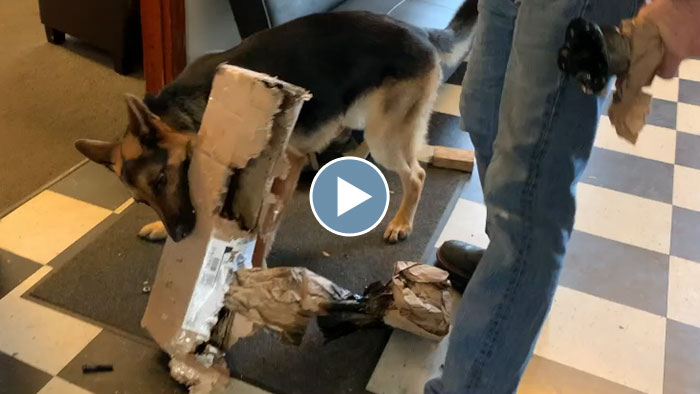 ---
Update (February 25th, 2020):
The van was finally transferred from QuadVan to Van Haus to start the build out this week.  It's a late start, but at least it's starting.  Should be about 12 weeks to completion.  In the meantime, I've worked with Erik of Van Haus to finalize the design – and we've moved away from the dinette under the slide-out bed to a fixed platform bed design just to get more storage room for all the gear.