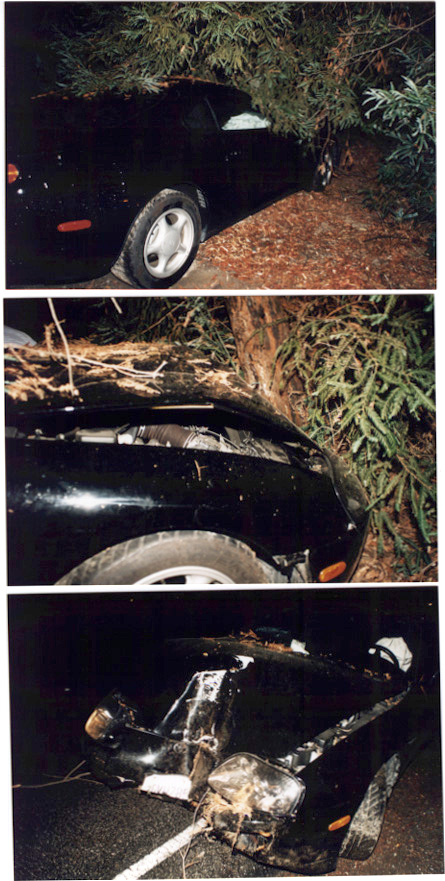 It was the first rain of the season, Halloween night, 1995.  Saw plenty of accidents that evening before meeting up with the Maeckels.  Thought I was being careful enough until I came around a corner for the on ramp to the freeway and found myself pointing the wrong way moments before striking this tree.
I took it as some consolation that the cops were talking about all the slipping and sliding that they had themselves been experiencing that night.  Then somebody lost control on the same on-ramp while we were standing there waiting for my tow truck.  They nearly struck the police car before regaining control and continuing on.
In hindsight, the stock tires on my Supra were very wide and intentionally half-slick, for enhanced traction on dry pavement – not so much on wet pavement.  The rear would sometimes slip on even a slow speed ninety-degree corner if I had just been through a puddle.
I'll certainly never leave such slick tires on a car I drive again.  Not worth it!