More pictures from our gaming sessions, including in costume for Halloween and for our ongoing King's Dilemma council meetings: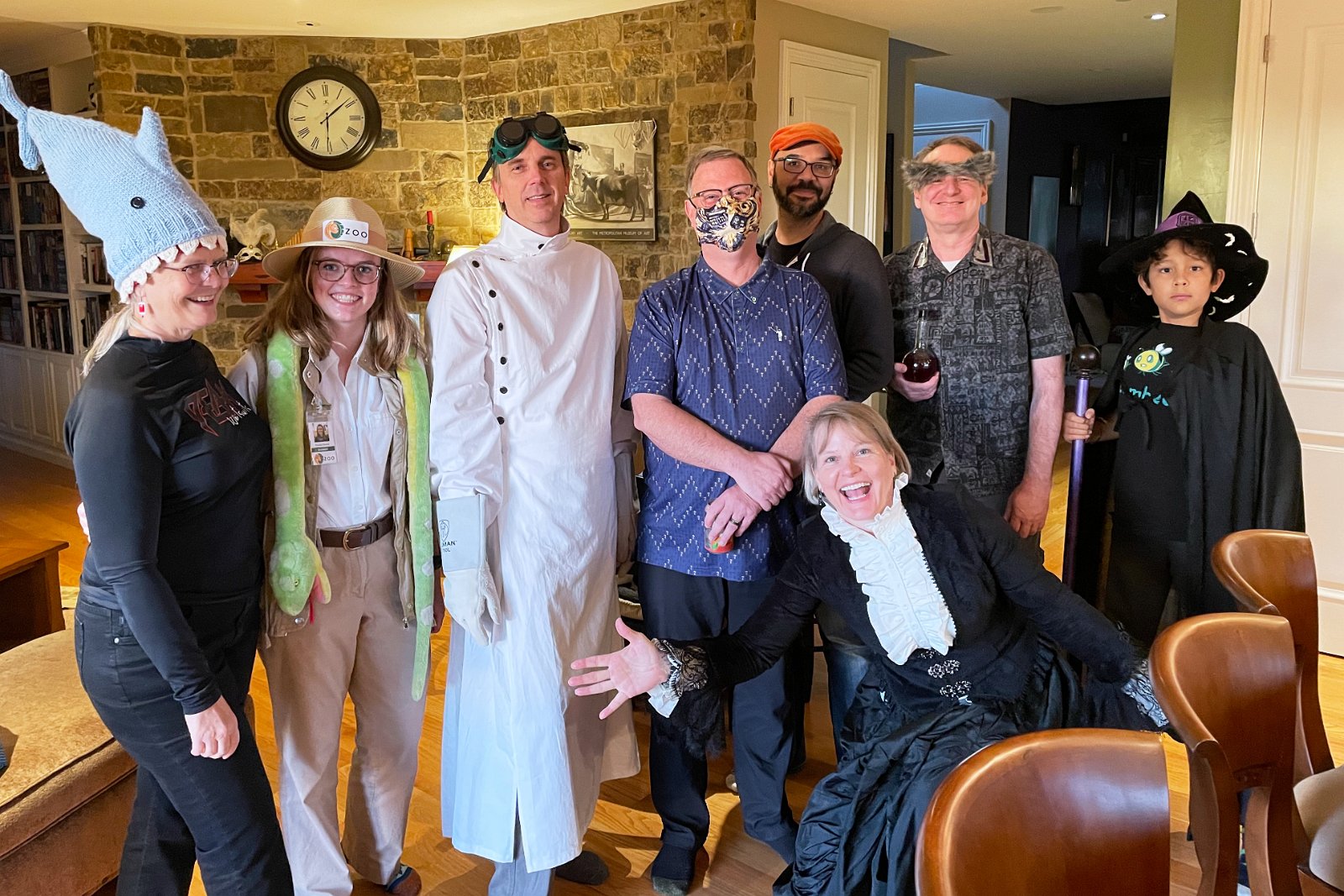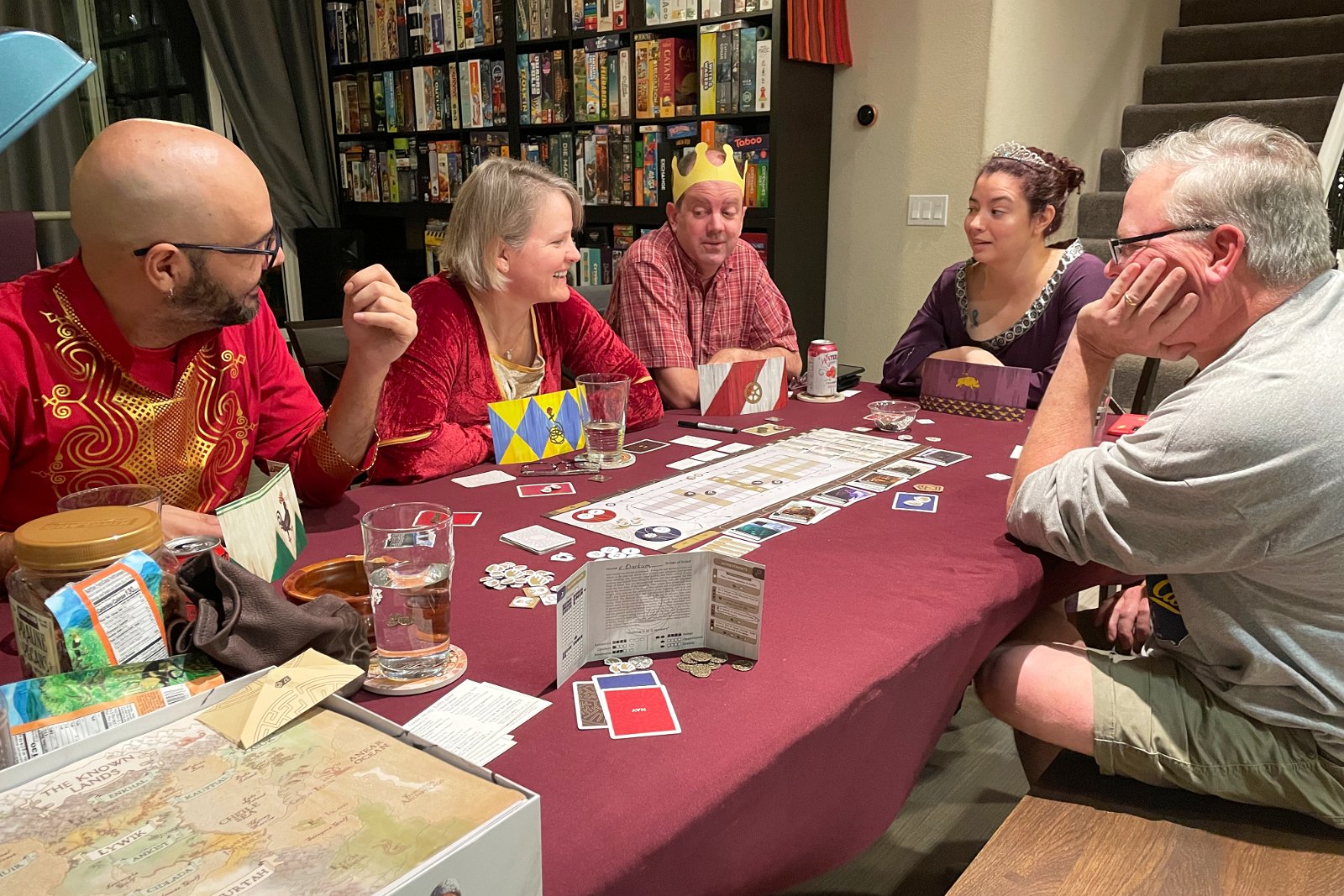 Some of the many titles we've played recently: Cascadia, Burgle Bros (1 and 2), Chinatown, Pan Am, Cosmic Encounter, The Bloody Inn, Wiz-War, Mountain Goats, Plague Inc., The Search for Planet X, Maglev Metro, Near and Far, Gùgōng, Decyrpto, King's Dilemma, Pandemic Legacy: Season 0, Bargain Quest, Nemesis, Obsession, Inis, Deception: Murder in Hong Kong, Barrage, Evolution: Climate and Flamme Rouge.
Update (11/29/2021): Added pictures from some more gaming sessions in November: Villainous, Unicorn Fever and Chinatown.  I forgot to take pictures during our very long but surprisingly truly funny game of Forgotten Waters.  D'oh!
Update (12/17/2021): Clay joined us in December on a visit: Die of the Dead, Power Grid, Flamme Rouge and Settlers of Catan — it was Darlene and Adriana's first time to play Catan!  We also got together later in the month at Nacho's for Bargain Quest and For-Ex.
Click through for the full gallery: