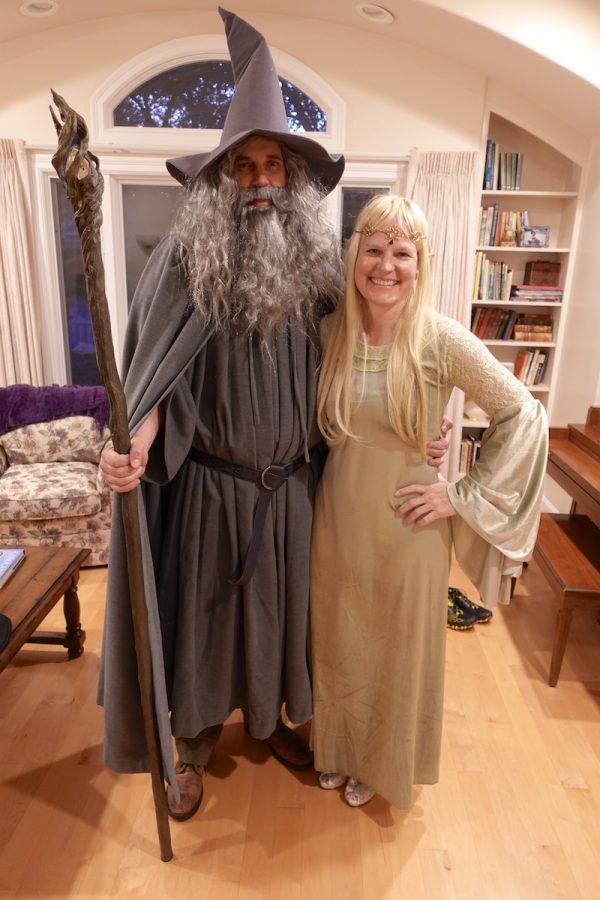 Darlene and I ventured out as Gandalf and Galadriel for Halloween this year. We spent the afternoon with Jon and Siobhan, who is recovering well from some complicated and unpleasant oral cancer removal surgery and associated tissue transplants.  As a hopefully amusing distraction, we took them on a little adventure playing Tales of the Arabian Nights. Let's see, I think Siobhan's character was crippled and driven insane, Darlene was imprisoned and repeatedly unable to arrange an escape, I was scorned for a while before under going a sex change and Jon stumbled into marrying a passing stranger and somehow into respectability and eventual success.
Later that evening, we joined Kathie, Dave, Kevin, Vanessa, Lisa and Rachel for more gaming while awaiting the very few trick-or-treaters who dared knock on the door.  We got in games of Welcome To… and Decrypto as well as a few rounds of Jackbox Games' Fibbage XL via the AppleTV.
Alas, no other pictures for Halloween this year!