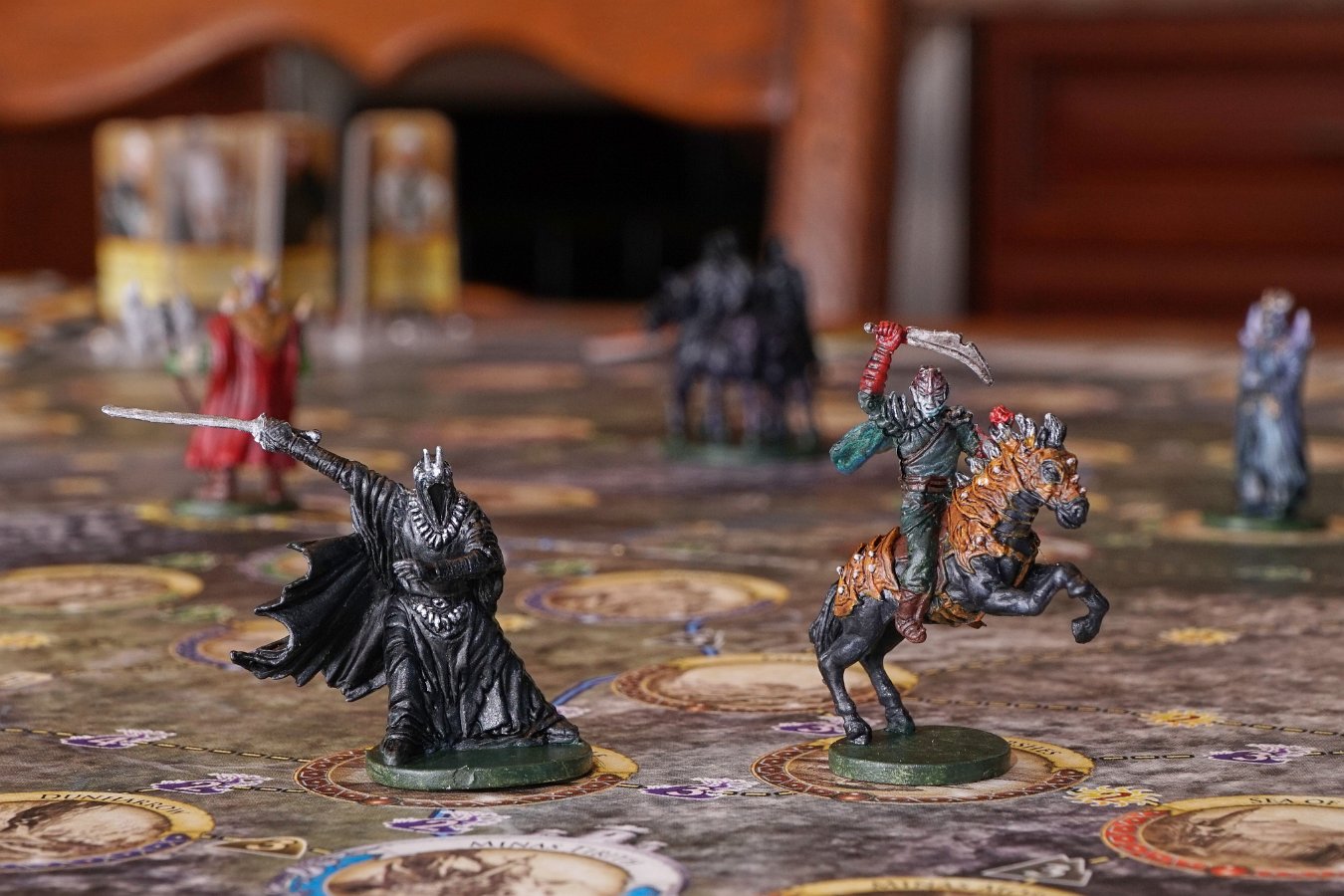 I snagged an old copy of Middle Earth Quest sometime last year and knew I'd want to eventually paint the plain, dark gray plastic miniatures to bring them to life – before actually playing the game of course!  Well, I finally got around to painting them over the past week or two.  This is my first time painting miniatures but with tips across the web on everything from priming and base-coating to layering, washing and dry brushing, they came out pretty well.
Okay, so now we can have some adventures in Middle Earth.
Click through for the full gallery:
Next up, painting the Mayan calendar gears from Tzolk'in: The Mayan Calendar.