Tag Archives:
tabletop gaming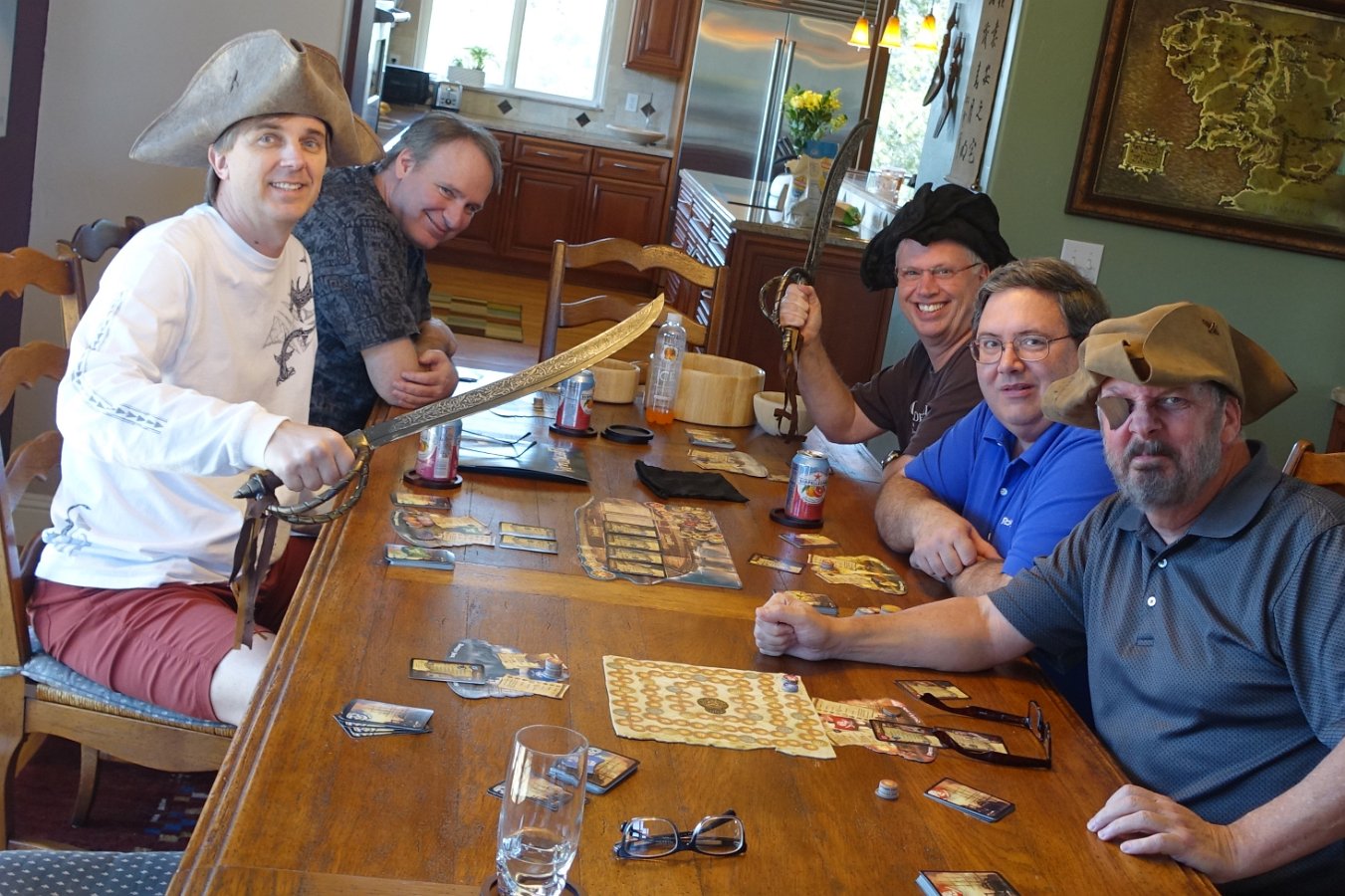 Roland, Clay, Mark, Steven, Troy and I gathered for another gaming day and movie night (Blade Runner 2049) this past Sunday:
We managed to escape the singularity after much hilariously haphazard gravitational maneuvers in Gravwell.
We cleverly dodged almost certain disaster on K2 by decisively turning away from the mountain entirely.
We successfully secured pirate booty aplenty in Libertalia despite the efforts of many mutineers among us.
And though many boats were violently smashed by whales, and many swimmers torn apart by sharks, and several ships utterly destroyed by sea monsters, a handful of survivors made it to shore to tell the tale of Survive: Escape from Atlantis.
It was indeed a day of many adventures.  (And a good movie, too!)  Thanks, guys!
Click through for the full gallery: