This activity list is intended for those who might not be very familiar with the Lake Tahoe area, but staying at our house in Tahoe Vista, on the north side of the lake.  The whole lake is a big tourist destination year round but the north side is less built up than the south side.  There's of course lots more info available on the web.
Skiing (Downhill, Cross-Country and Backcountry)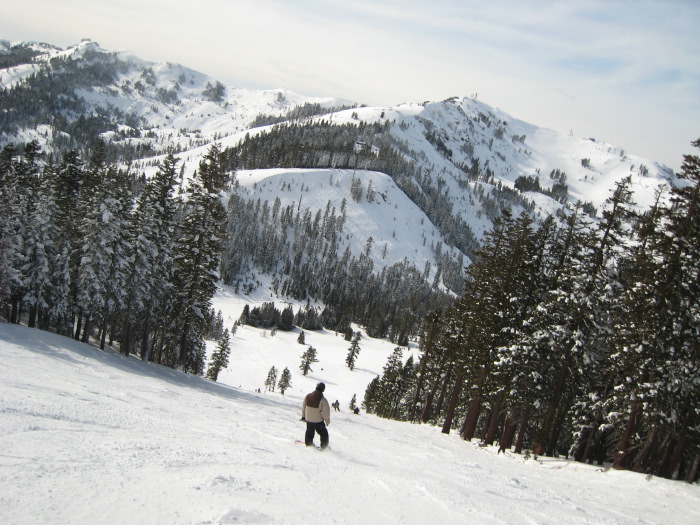 The house is just a couple of minutes from the Northstar ski resort and about 35-40 minutes from Alpine Meadows, Squaw Valley, Homewood, Sugar Bowl, Donner Ski Ranch, Diamond Peak and Mt. Rose ski resorts.  Heavenly, Sierra-at-Tahoe and Kirkwood ski resorts  are farther afield (60-100 minutes).
Besides the downhill and cr0ss-country skiing at the various resorts, there's cross-country ski trails about a half-mile away from the house at the North Tahoe Regional Park as well as popular backcountry trails off of nearby Brockway Summit and of course elsewhere all around Lake Tahoe.  The end of Regency Way also provides access to snowmobile routes.
Sledding
There's a couple of snow sleds in the garage that you're welcome to use and all other equipment (skis, snowshoes, snowmobiles, etc.) can be rented in town and skis can be rented at the ski resorts.
Dog Sledding
Dog sledding is offered by Sierra Adventures as well as Wilderness Adventures (which does it out of Northstar, Squaw Valley and Sugar Bowl).
Ice Skating
There's an ice skating rink at nearby Northstar Village as well as up on top of the mountain at Squaw Valley (accessible via the gondola).
Hiking/Snowshoeing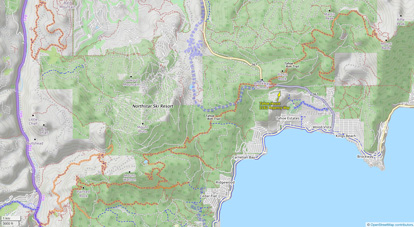 There's lots of trails of various sorts all around (whether that be for skiing, snowshoeing, hiking, moutain biking or motorized travel), including directly from the house.  The very popular Tahoe Rim Trail (which circles the entire lake, interactive map) runs very near the house and the always busy (winter and summer) trailhead parking on highway 267 is nearby and even accessible via a trail from the house.  (This access trail isn't on any maps that I've seen – I'll map it out here soon.)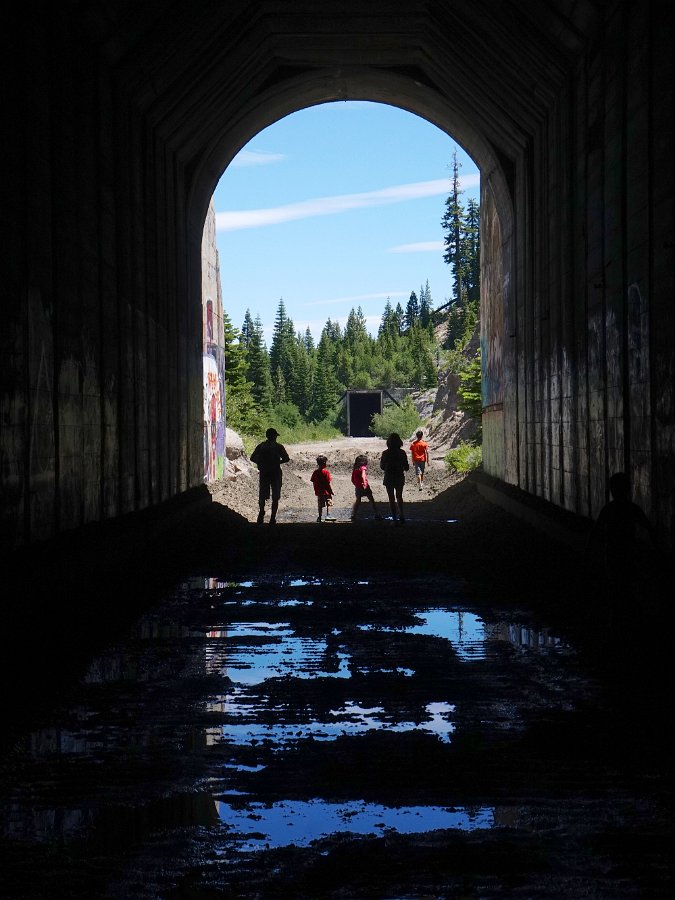 An easy but unusual and popular hike to recommend is hiking to and through the now abandoned Donner Summit train tunnel snow sheds – a portion of the first transcontinental railroad across the U.S.  You'll also see the remains of the historic Lincoln Highway here – that's right, the first transcontinental highway crosses the first transcontinental railway here near Donner Summit.  (There are also gorgeous views from here.)
Bicycling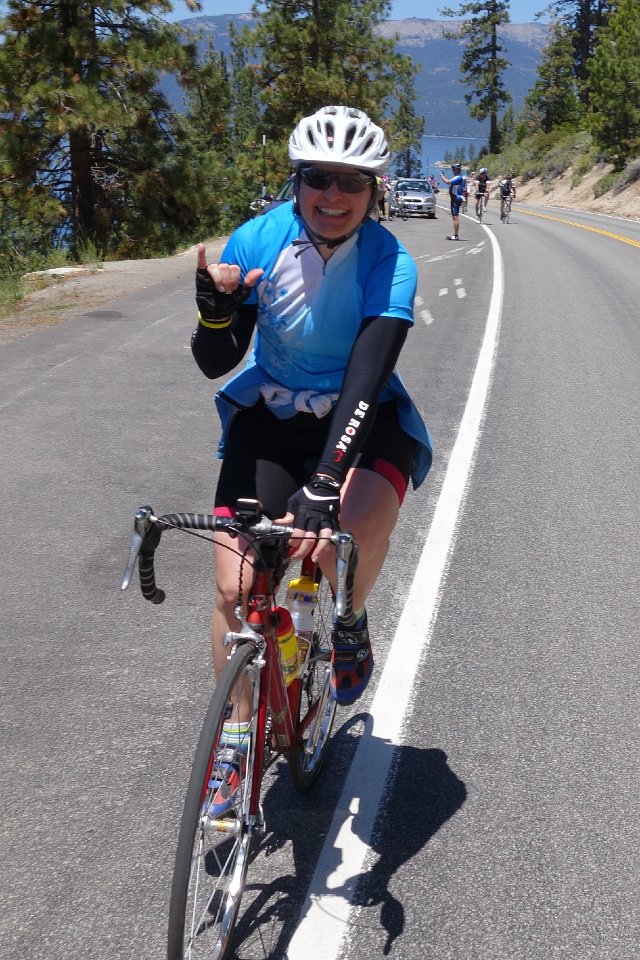 There's lots of paved biking paths (see the excellent map on/in the coffee table in the living room).  One stellar example is the paved riding trail along the Truckee river between Tahoe City and Olympic Valley.  Besides the distinct bike paths, there's a lot of scenic highways to bike on.  There's also a large, yearly event ride ("America's Most Beautiful Bike Ride") that goes all the way around Lake Tahoe.  (We did it one year.)
Mountain Biking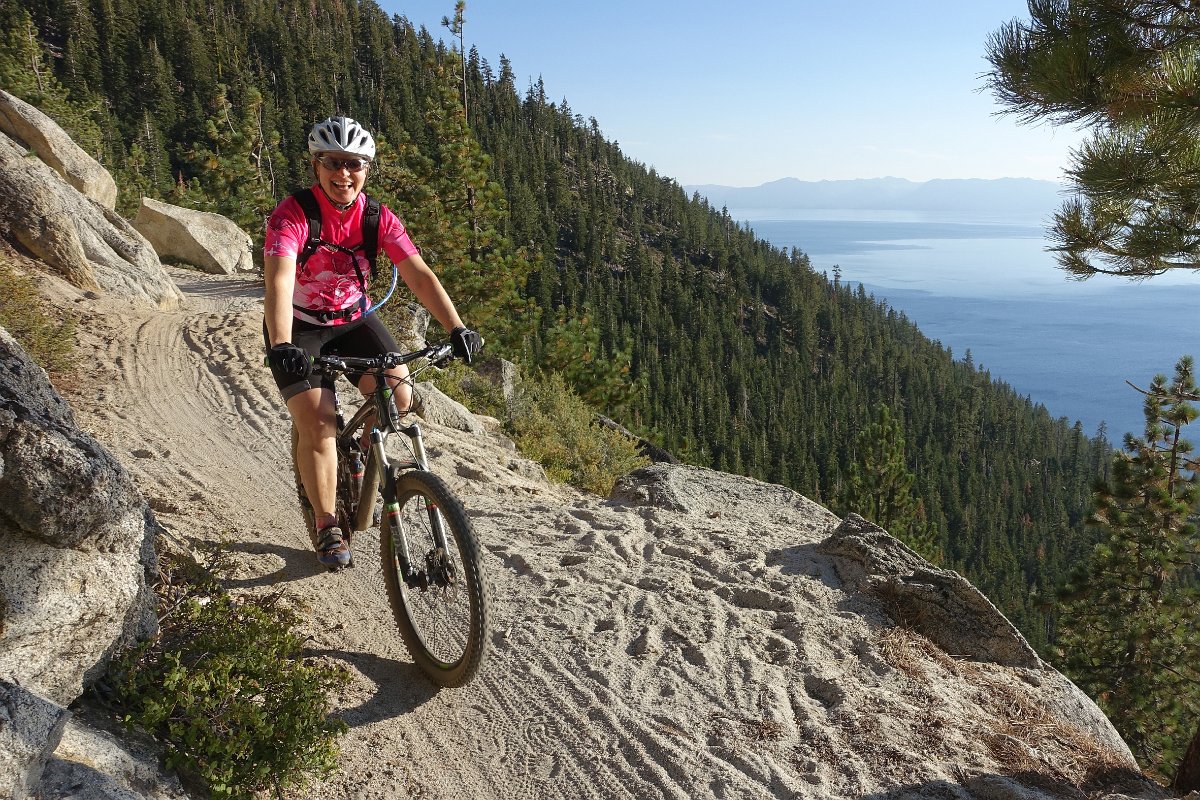 Most of the trails around Lake Tahoe are open to mountain biking but there are some exceptions (like parts of the Tahoe Rim Trail run through designated wilderness areas).
Here's a great interactive bike trail map from TAMBA.
Here's an overview of mountain bike trails in North Lake Tahoe.  Check out the trails running from the house towards Painted Rock, Burton Creek State Park and Tahoe City.  Also try the fun Sawtooth Ridge mountain bike trails near Truckee and the epic Hole-in-the-Ground loop near Donner Summit but don't miss the gorgeous panoramic views of Lake Tahoe from the Flume Trail.  Here's what it's like riding the gorgeous Flume Trail.  These guys offer a shuttle service for the Flume Trail, which is super convenient.
Northstar operates a mountain biking park in the summer.
Zip Lines, Treetop Obstacle Course, Disc Golf Course, Ball Fields, Playground, Ski Trails

Less than a mile of walking distance from the house (it's much farther if you drive) is the North Tahoe Regional Park which has a disc golf course, ball fields, an extensive playground, cross-country skiing trails, and is home to a treetop adventure park obstacle course with zip lines, etc.  (For the zip-line course, just make sure you book a reservation with the right location – they have three locations around Tahoe!)
Kayaking / Stand-up Paddleboards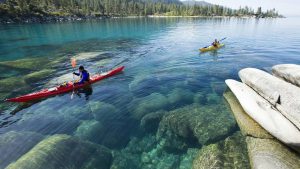 There are numerous areas to go kayaking but some highlights are:
Lots of kayak rentals – here's some of them:
More Water Sports (River Rafting, Jet Skiing, etc)
On and around the lake, there's boating, kayaking, waterskiing, windsurfing, jet skiing, parasailing, etc or you can just hang out at one of the beaches, including nearby Kings Beach.
There's both whitewater river rafting as well as calm river floating available nearby.  One popular river floating section is on the Truckee River, starting at the edge of Tahoe City and running to River Ranch (where the road to Alpine Meadows meets the river).  Truckee River Rafting offers rentals and shuttle service.  Another popular spot is also on the Truckee River but east of the town of Truckee.
There are a couple of inflatable float tubes and two inflatable rafts in the garage.  And soon, I'll have a small collection of PFD's (life vests) available too.  Otherwise, you can rent gear at…
Fishing
There are of course many fishing opportunities on and around Lake Tahoe, but also at many surrounding lakes, rivers and streams.
Fireworks
North Lake Tahoe fireworks shows (Kings Beach, Incline Village, Squaw Valley, Tahoe City, Truckee/Donner Lake)
And in South Lake Tahoe, the "Lights on the Lake" Fireworks ranked as one of the country's top 4th of July celebrations:
Glider Rides

Truckee Tahoe Soaring Association offers glider rides out of the nearby Truckee airport.  It was a lot of fun!
Sightseeing / Other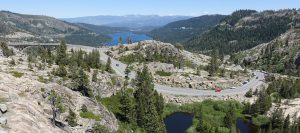 Donner Summit

Emerald Bay – Emerald Bay and Vikingsholm is a popular destination at Lake Tahoe for visitors.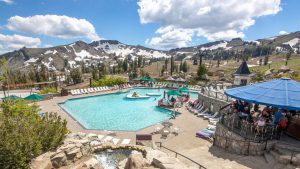 Squaw Valley – Even in summer, you can take aerial tram rides up to the "High Camp" up top the mountain where there's a swimming pool and ice skating rink.
There's gambling and concerts at the casinos on the Nevada side.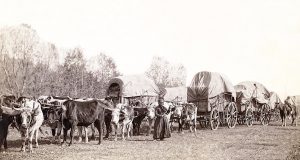 Donner Party / Emigrant Trail – The Visitor Center at the Donner Memorial State Park near Donner Lake and Truckee has a wonderful set of exhibits explaining the story of the infamous Donner Party (cannibalism!) and the history of the area and the Emigrant Trail and the building of the transcontinental railroad.  The visitor web site doesn't provide much info but it's well worth a visit.  The exhibits are really well done!

National Automobile Museum in Reno, Nevada ("The Harrah Collection") – This is a cool place and definitely worth a trip to visit, even for non-car aficionados.  It's super-easy to get caught up and lose several hours in this place checking out the hundreds of vintage vehicles.  It's fun to see and learn how things evolved so haphazardly from the original notions of the "horseless carriage".  It's quite an amazing collection and full of surprises.
Events / Festivals
Lake Tahoe Shakespeare Festival (July-August) at Sand Harbor (east shore south of Incline Village)
Various performers/comics/etc at the casino shows:
(list more events)