The Sierra Nevada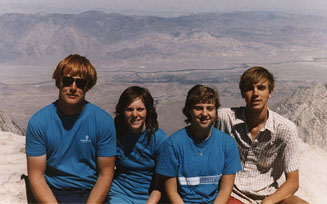 This is the top of Mt. Whitney in 1985 looking down into Owens Valley and the town of Lone Pine from 14,495 feet.
That's the highest point in the lower forty-eight states, thank you very much.
Hey, plus six feet to my eye-level!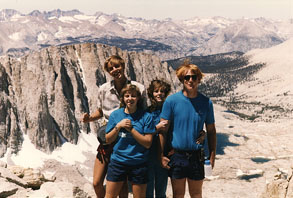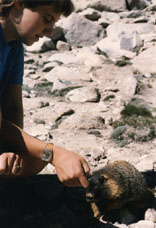 Why, it's a marmot of course.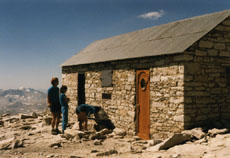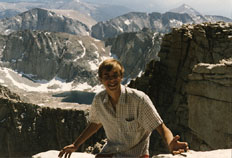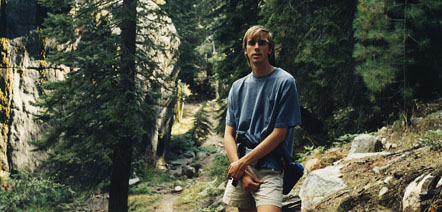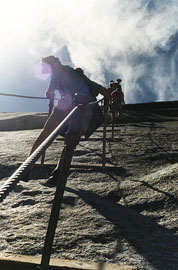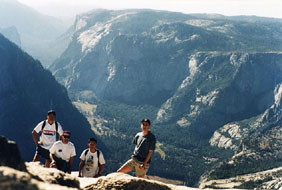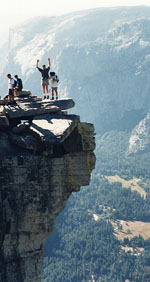 The cable walk up Half Dome and the view down into Yosemite Valley on various different trips.
On the left with Steve, Bob, Pam, & Ken and in the middle & right with Hoan, Jason, and Huy.
And yes, that's me jumping up and down with only Huy between me and several thousand feet of free fall.
Bright, huh?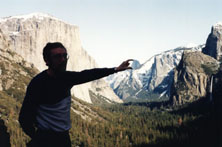 Stephen getting a grip on Half Dome.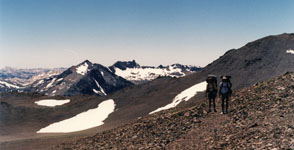 Entering the Emigrant Wilderness from Sonora Pass on the Pacific Crest Trail
with Bob & Brendan in 1990.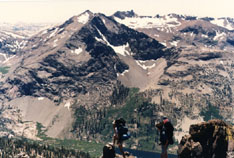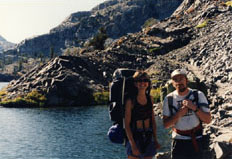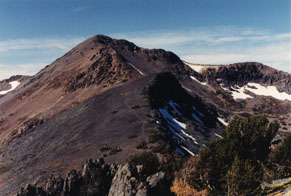 Desolation Wilderness with Bonnie and Stephen in 1994.
"Desolation?" Sounds worse than it looks... don't you think?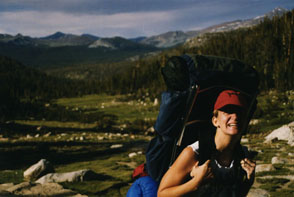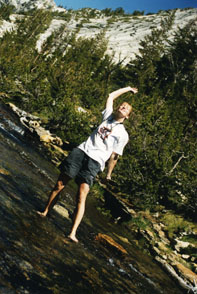 Backpacking south of Tuolumne Meadows in the Cathedral Range
of Yosemite Park with Betsy in 1994.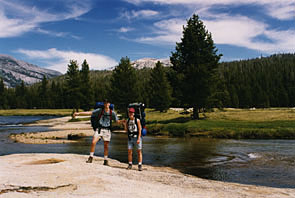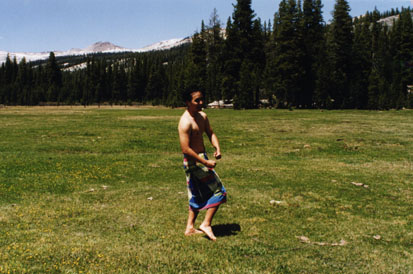 Hoan striking a pose he probably now regrets in a high mountain meadow
in the Ansel Adams Wilderness, 1993.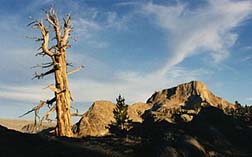 Kings Canyon Backcountry (July 1995)
There's a lot of dry rocky terrain in the Kings Canyon backcountry, but it certainly has its own beauty.